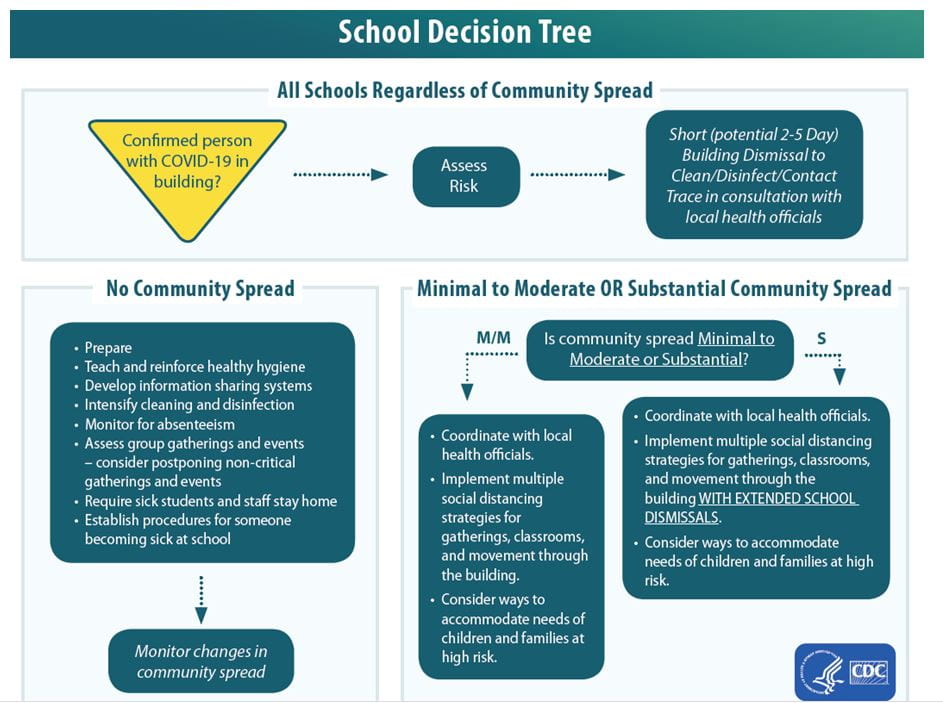 The Centers For Disease Control released guides for reopening different sectors of society called Communities, Schools, Workplaces, and Events: Guidance for Where You Live, Work, Learn, Pray, and Play.
One part of it was Interim Guidance for Administrators of US K-12 Schools and Child Care Programs.
I might be missing something, but I'm not sure most districts are going to find it very helpful. The content seems to either be very obvious or very broad.
Of course, these versions are slimmer ones that the full report that the Trump Administration wouldn't let the CDC release, and you can see those here.
I think we're all going to have to wait for our State Department of Education guidelines….