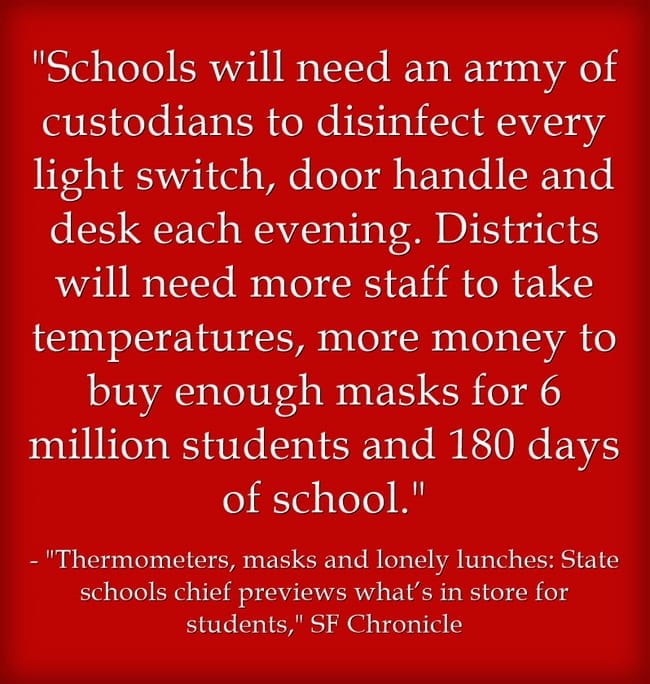 We all know it, but The San Francisco Chronicle laid it all out for California (Thermometers, masks and lonely lunches: State schools chief previews what's in store for students) and The Washington Post described it for the nation (Public schools face a fall with a lot more costs and a lot less funding):
In order to re-open in the fall, schools are going to have a lot more expenses, but their income is going to be cut.
I'm sure in some districts that will mean that safety procedures will be shortchanged.  That's not going to work where there are a strong teacher and classified staff unions, but there are a whole lot of states where unions are not supported.
I'm still hoping for a fourth federal stimulus package with a substantial amount of money for schools, but I'm not holding my breath…
I'm adding this post to THE BEST POSTS PREDICTING WHAT SCHOOLS WILL LOOK LIKE IN THE FALL.