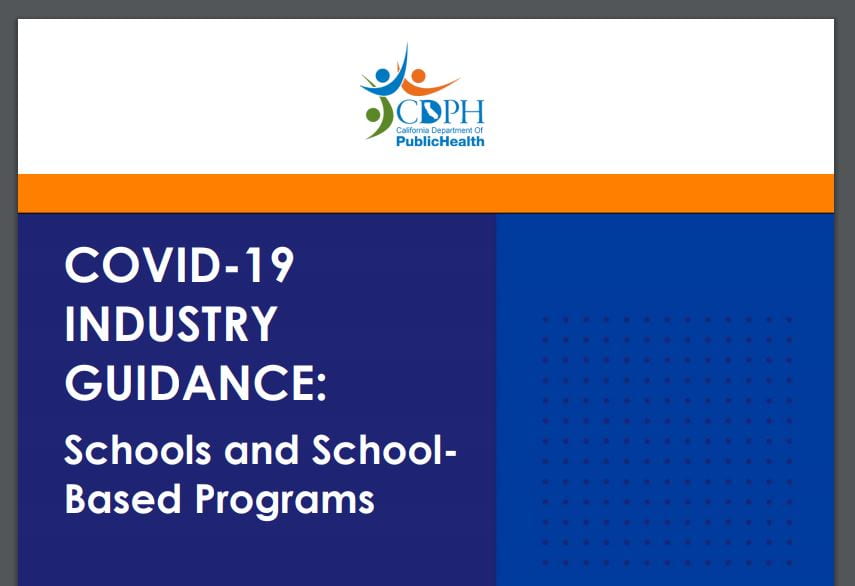 The State of California just released school re-opening guidelines.
I don't think there is anything surprising in their recommendations (you can read a summary at The San Francisco Chronicle's article Temperature checks, masks for teachers: California releases stringent school reopening rules).
There was, however, one pleasant surprise about the state providing a lot of supplies to schools at no charge, including:
• No-touch thermometers for every school and childcare facility; more than 47,000 total
• Face shields for every teacher and childcare provider; about 2.4 million total
• Over 14 million cloth face coverings for staff and students
• Over 16 million disposable masks
• 123,000 N95 respirators for school-based health professionals, including those who interact with students showing symptoms
• 143,000 gallons of hand sanitizer
Of course, the state is also cutting the education budget by 10-13%.  Who's going to pay for the additional custodians, school nurses and bus route drivers needed to follow the guidelines?  Not to mention the additional laptops and Internet service needed by students? And for the costs involved in improving ventilation systems?  And for the additional sick time and subs needed when teachers have to quarantine for fourteen days if they are found to have the virus?
I'm adding this post to THE BEST POSTS PREDICTING WHAT SCHOOLS WILL LOOK LIKE IN THE FALL.
Addendum: The New York Times has just published "How to Reopen America's Schools," which talks a lot about Los Angeles' schools.