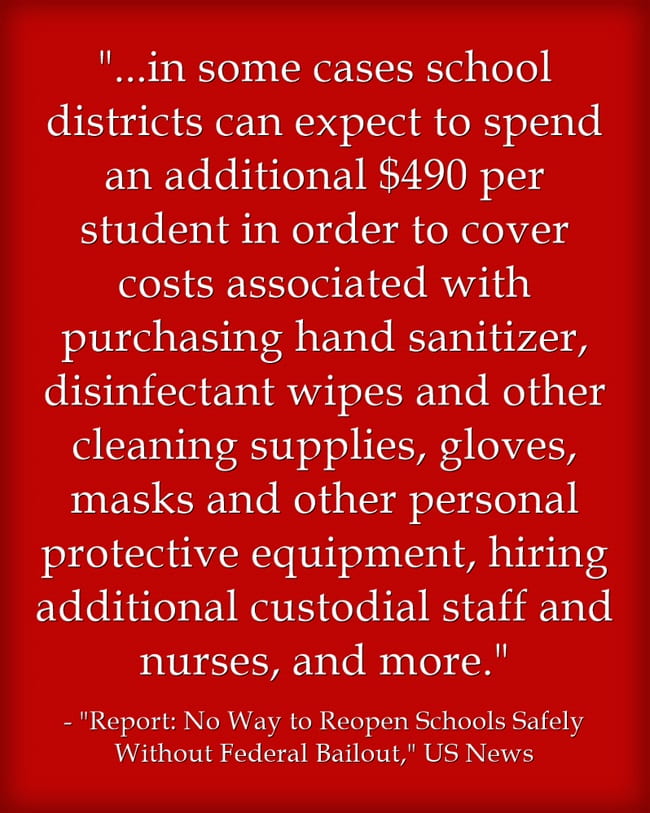 Report: No Way to Reopen Schools Safely Without Federal Bailout is the headline of a new article in U.S. News. It talks about a new report from the School Superintendents Association that estimates that in order to reopen under the CDC guidelines, "the additional expenses for an average school district of about 3,700 students total $1.8 million."
For a district like ours in Sacramento, that could be $22 million.
Of course, here in California the state is saying that it will provide a substantial amount of protective equipment, so the costs could be less. However, probably not a whole lot less because the report seems to say that the major expenses are going to be transportation, nurses, custodians and other staff.
Our district is danger of a state takeover now because of financial problems. I'm not sure how it can absorb that amount of additional costs.
Schools are definitely going to need a federal stimulus package. I'm not holding my breath, though.