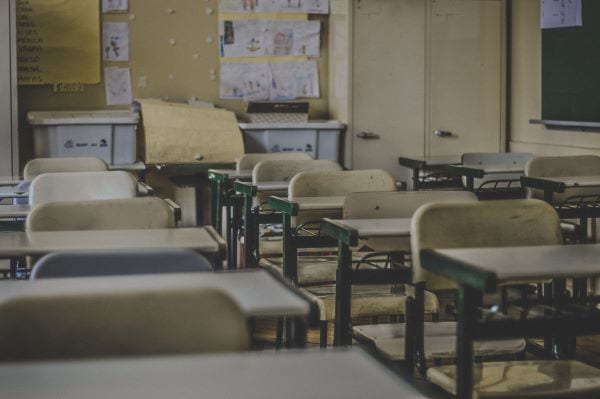 The issue of if police officers should be stationed in schools is a big one these days, and one that will be considered in policy discussions – and in class discussions come the fall.
You might also be interested in:
USEFUL RESOURCES FOR TEACHING & LEARNING WHAT "DEFUND THE POLICE" MEANS
The Most Useful Posts, Articles & Videos On South Carolina Officer's Violent Arrest Of Student
Here are recent resources on the issue of police in schools:
Should police officers be in schools? California education leaders rethink school safety is from Ed Source.
Do Police Officers Make Schools Safer or More Dangerous? is from The NY Times.
Fueled by protests, school districts across the country cut ties with police is from The Washington Post.
The End of Police in Schools is from U.S. News.
School districts cut ties with local police amid George Floyd protests is from Axios.
Sacramento Unified should vote to invest in Black children, not campus police https://t.co/Q7jqtikKoJ

— Larry Ferlazzo (@Larryferlazzo) June 14, 2020
For teen activists, defunding school police has been a decade in the making is from The L.A. Times.
Over-Policing In Schools Is an Issue Black Students Have Been Fighting for Years | Teen Vogue https://t.co/OU3LCfAMVL

— Sharif El-Mekki (@selmekki) June 18, 2020
Police have patrolled Sacramento schools for years. Is it time to get cops off campus?
By @sawsan24 https://t.co/rkj2itVC3z

— Sawsan Morrar (@sawsan24) June 18, 2020
Inside The National Movement To Push Police Out Of Schools is from NPR.
Why There's A Push To Get Police Out Of Schools is from NPR.
Do police keep schools safe? Fuel the school-to-prison pipeline? Here's what research says. is from Chalkbeat.
Movement to sever ties with school police builds cross California https://t.co/TsWMnS7k0F

— Larry Ferlazzo (@Larryferlazzo) June 22, 2020
Some Sacramento-area schools are changing their relationship with uniformed police officers that patrol school property. This week's Tipping Point explores the question:

Is it time to get the cops off campus?https://t.co/CVH1m7N9ph

— The Sacramento Bee (@sacbee_news) June 21, 2020
Big school districts looking to cut ties w/ local police have little precedent to draw on the U.S. So I talked w/ educators, students & activists in Toronto about how they ended their school police program in 2017 & what we can learn from their experience https://t.co/7Or8ZTQ9xQ

— Kalyn Belsha (@kalynbelsha) June 19, 2020
Sacramento City Unified votes to sever contract with city police is from The Sacramento Bee.
San Francisco public television has produced this video and lesson plan:
L.A. school board cuts its police force and diverts funds for Black student achievement is from The L.A. Times.
Protesters Urged Defunding the Police. Schools in Big Cities Are Doing It. is from The NY Times.
Pomona school district defunds police, reimagines school safety is from The L.A. Times.