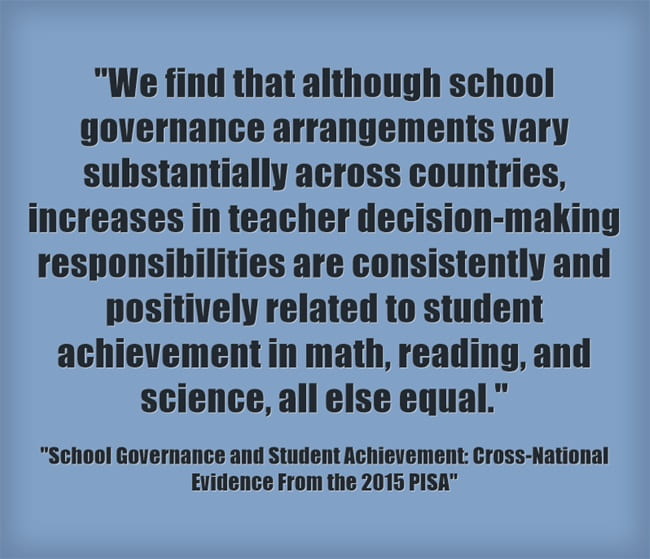 In not-shocking news to every teacher, a new study of results from the international PISA tests find that the more decision-making power teachers have, the greater increase in student academic achievement (see School Governance and Student Achievement: Cross-National Evidence From the 2015 PISA).
Of course, this common sense approach reflects the value of "subsidiarity," which means that the people closest to the issues are best able to make decisions affecting those issues.
Former California governor Jerry Brown spoke a lot about teachers in that context (see CA Gov. Jerry Brown: "I would prefer to trust our teachers" and Quote Of The Day: Gov. Jerry Brown On Teachers & Coloring Books).
However, there are some issues using PISA results as the criteria to determine the effectiveness of teacher leadership (see The Best News Reports & Commentaries On This Year's PISA Results).
Fortunately, though, there is a wealth of other research that has led to similar conclusions, which you can find at The Best Posts, Articles & Videos On "Teacher Leadership" — Contribute More!