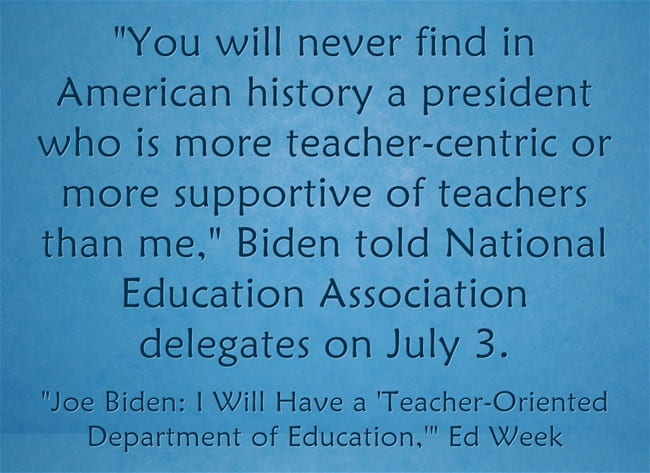 I don't think teachers will have many issue – if any – with the speech Joe Biden gave to the National Education Association today.
You read a summary of it here at Ed Week; find a complete transcript of his remarks here; and watch a video of it below.
Yes, words are cheap. But, really, how can any teacher not believe that Biden will be a thousand times better for education than Donald Trump?