I thought that new – and veteran – readers might find it interesting if I began sharing my best posts from the first half of this year. You can see the entire collection of best posts from the past thirteen years here.
I've previously shared THE BEST SPANISH-LANGUAGE SOCIAL EMOTIONAL LEARNING RESOURCES FOR STUDENTS – HELP ME FIND MORE.
It included resources I use with ELL Newcomers when the focus is more on SEL than on language.
I did a simple lesson yesterday on self-control – showed the TED-Talk Marshmallow Test video with Spanish subtitles (at .75 speed); asked students what they thought was its main message; asked them to create their own posters highlighting three ways they would like to show more self-control; and then they presented them to the class.  We then hung the posters on the wall.
Here's one example (shared here with permission)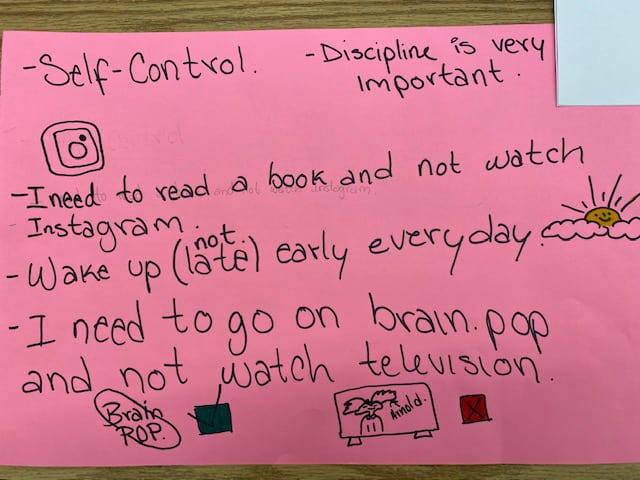 I'm adding this post to Best Posts About Helping Students Develop Their Capacity For Self-Control.