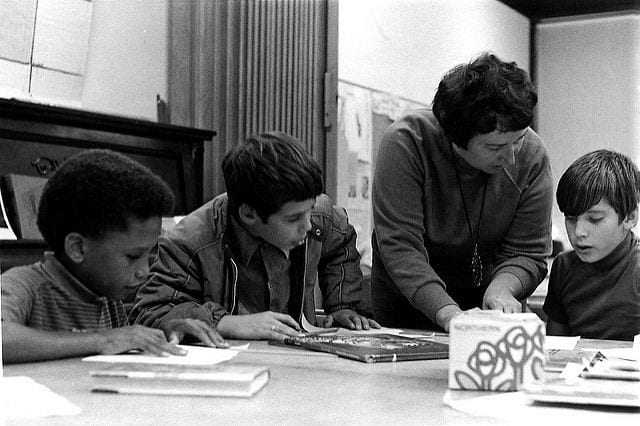 Each week, I publish a post or two containing three or four particularly useful resources on classroom instruction, and you can see them all here.
Of course, this is a crazy time for "classroom" instruction….
You might also be interested in THE BEST RESOURCES ON INSTRUCTION IN 2020 – PART ONE.
Here are this week's picks:
Using Data to Advance Racial Equity is from Edutopia. I'm adding it to a previous post: A Look Back: Implicit Bias Training Doesn't Seem To Work – So What Should Teachers & Others Do, Instead?
Slides and ladders: The importance of fluency with older readers during COVID-19 is from Teach Learn Grow. I'm adding it to The Best Resources On Reading Fluency (Including How To Measure It).
How To Begin Bringing Rich and Inclusive Math History Resources Inside K to 12 Classrooms is from Sunil Singh. I'm adding it to The Best Resources About "Culturally Responsive Teaching" & "Culturally Sustaining Pedagogy" – Please Share More!
I'm adding this tweet to THE BEST – & MOST INTERESTING – RESOURCES FOR STUDYING HISTORY:
I'm on a virtual field trip and goodness, it's so very well done! @historyed pic.twitter.com/S827vF6nMy

— Jennifer Binis (@JennBinis) August 5, 2020
I like this. @Laurie_Rubel recently proposed adding something similar to notice/wonder, along the lines of:
– How does this make you feel?
– What will you do about it?
Pushing the math questions that we ask to make them more relevant is a good idea all around. #MTBoS #ITeachMath https://t.co/xCwx3NDCpf

— Bobson Wong (@bobsonwong) July 18, 2020