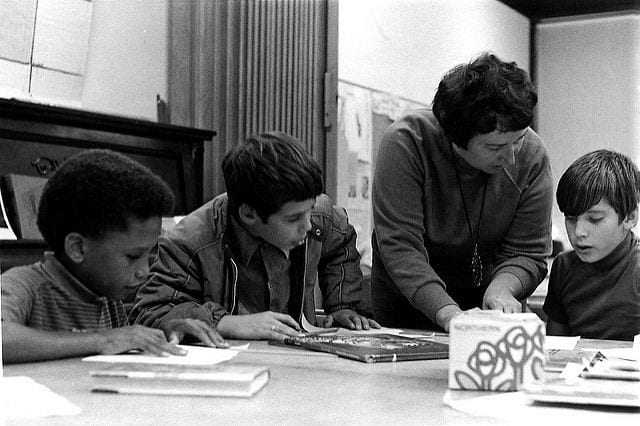 Each week, I publish a post or two containing three or four particularly useful resources on classroom instruction, and you can see them all here.
Of course, this is a crazy time for "classroom" instruction….
You might also be interested in THE BEST RESOURCES ON INSTRUCTION IN 2020 – PART ONE.
Here are this week's picks:
This month's issue of ASCD's Educational Leadership is on grading.  Here are several articles from that issue that I'm adding to The Best Resources On Grading Practices:
Turn & Talk / "Antiracist" Grading Starts with You is from Cornelius Minor.
Taking the Stress Out of Grading is by Joe Feldman.
Research Matters / Grading to Encourage Re-Learning is by Bryan Goodwin and Kris Rouleau.
Confronting Inequity / Well-Rounded Grading is by Matthew R. Kay.
RETRIEVAL PRACTICE AND TRANSFER OF LEARNING is from Retrieval Practice. I'm adding it to The Best Resources For Learning About The Concept Of "Transfer" — Help Me Find More.
WHICH ONE DOESN'T BELONG? looks like a useful site for math teachers.
Having students imitate the New York Times "My Ten" column would be a good way for teachers to learn about their new students—and for students to learn about one another: https://t.co/YCI6krKUwY And, of course, the teacher should write one, too.

— Kelly Gallagher (@KellyGToGo) August 30, 2020
We can teach the Hero's Journey with Black Panther instead of The Odyssey. For that matter, we can teach it about Chadwick Boseman himself. https://t.co/I7WYZTr59w pic.twitter.com/ZUiS6GQHBq

— Jessica Kirkland (@jkirk___) August 29, 2020
You might also be interested in VIDEO: A LITTLE BIT DIFFERENT TAKE ON "A HERO'S JOURNEY"