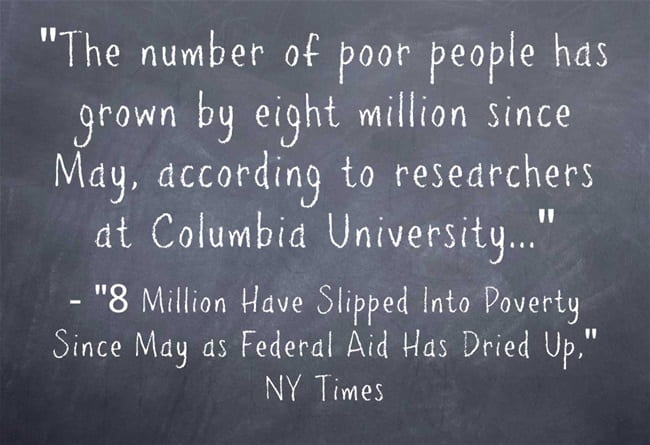 8 Million Have Slipped Into Poverty Since May as Federal Aid Has Dried Up is a depressing NY Times article today.
Economic stress has been found to have a huge negative effect on student academic achievement (see The Best Places To Learn What Impact A Teacher (& Outside Factors) Have On Student Achievement).
One of many reasons it has that kind of impact is the stress on "cognitive" or "mental" bandwidth.  You can read more about that particular issue at What 'Scarcity' Does To The Mind & Why Social Emotional Learning Isn't Enough and at The Best Resources Showing Social Emotional Learning Isn't Enough.