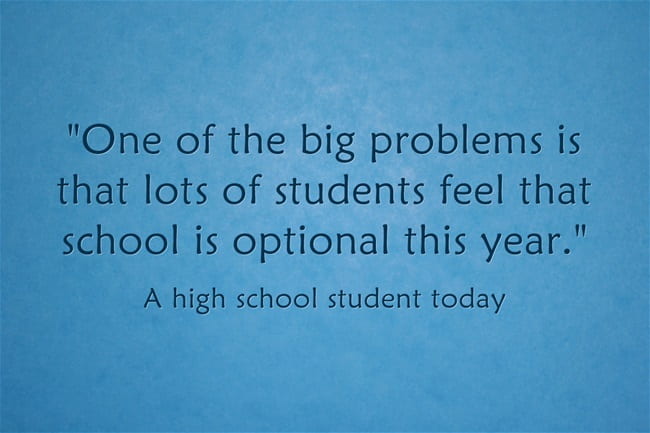 Last weekend, I shared a number of worries I had about our students and what I planned to do about them (see I'm Worried About My Students – Very Worried. And Here Is What I'm Planning To Do About It).
Over the past two days, I've met with leadership teams in each of my classes and we've had great discussions.  The comment in the text box was made by one of the leadership team members.
In those meetings, I shared by concerns and my plans.  Students freely shared their own experiences and worries, and offered frank critiques of what teachers were doing – including me.
Out of my thinking, and the leadership team discussions, here are images of the first three slides that will be appearing in my slidedecks tomorrow and Friday:
I'll let you know how it goes!