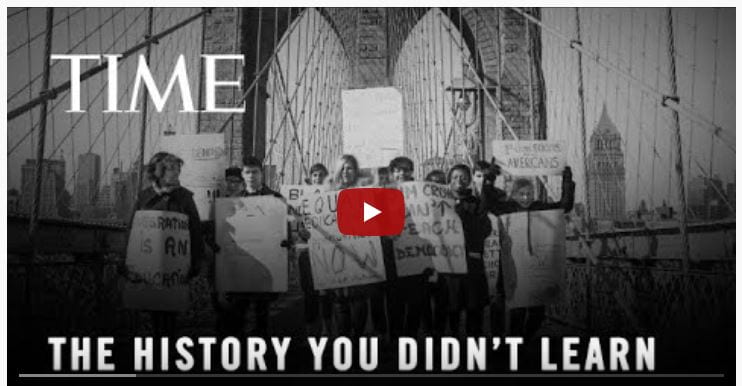 TIME Magazine has begun an interesting video series. Here's how they describe it:
'Tis the season for a much-deserved holiday school break. In recent years, there have been efforts to rethink how American History is taught to K-12 students. While President Trump's call for "patriotic education" earlier this fall reflects the resistance to such initiatives, it's clear from ongoing racial justice protests that there's a lot more to teach about the roots of systemic racism and inequality, especially as the U.S. is becoming more diverse.
To help fill in those gaps, TIME has begun a series of videos entitled The History You Didn't Learn, on a moment in history or a historical figure that's often misrepresented in K-12 classes. The project is the brainchild of TIME Video Producer Arpita Aneja, and the inaugural video explored the history of the 1964 NYC schools boycott , which sheds light on segregated schools in northern cities. Over the past few weeks, we've spotlighted the labor movement's lesser-known Latina activists; the roots of Black voting rights activism that predate the famous 1848 women's rights meeting at Seneca Falls; and Helen Keller's career, to show how young students may not learn all that she accomplished as an adult, such as her role in co-founding the American Civil Liberties Union.
Here's the YouTube Channel where you can access all of them.