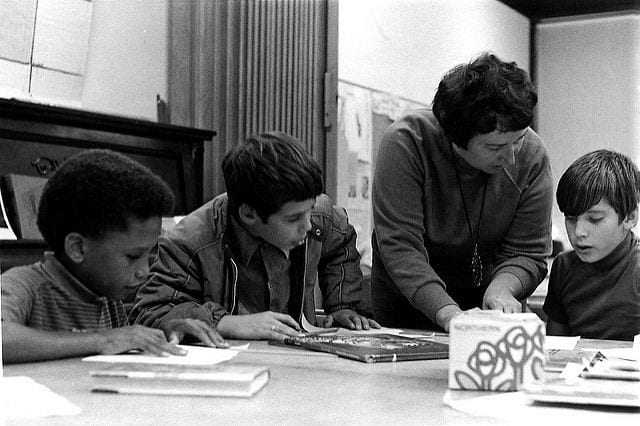 Each week, I publish a post or two containing three or four particularly useful resources on classroom instruction, and you can see them all here.
Of course, this is a crazy time for "classroom" instruction….
You might also be interested in THE BEST RESOURCES ON INSTRUCTION IN 2020 – PART TWO.
Here are this week's picks:
Ineffective 'learning styles' theory persists in education is from Science Daily. I'm adding it to The Best Resources For Learning About The Issue Of "Learning Styles."
Tips for Teachers: Developing Instructional Materials about American Indians is from American Indians in Children Literature. I'm adding it to The Best Sites For International Day Of The World's Indigenous People and to New & Revised: Resources To Help Us Predominantly White Teachers To Reflect On How Race Influences Our Work.
One of the girls in my 9 year old's class just said "My favorite author, other than myself, is Judy Blume," and that's the energy I want to see from all women writers going forward

— Rebecca Saltzman (@beccasaltz) January 15, 2021
If you missed the NPR affiliate show @AirTalk I was on earlier talking #DisruptTexts here is the recording! A very short 18 min segment. Listen in and find out what we're *actually* about. https://t.co/59UVtJbuRd

— Lorena G. (@nenagerman) January 15, 2021
We teachers, primarily those of us who are white, could apply the same critique @nhannahjones is making of many reporters to our work in the classroom https://t.co/rb4P34lJbR

— Larry Ferlazzo (@Larryferlazzo) January 13, 2021
This is teaching, too https://t.co/9TmbThjQyx

— Larry Ferlazzo (@Larryferlazzo) December 31, 2020
Effective teachers invite a student's existing and developing ideas and integrate them into their explanations. Videos can't do that. 3/3 cc @cicatriz

— Dan Meyer (@ddmeyer) December 30, 2020
Happily, I haven't had many lessons go like this, but it's certainly happened https://t.co/NOZ2TIgCgR

— Larry Ferlazzo (@Larryferlazzo) December 29, 2020