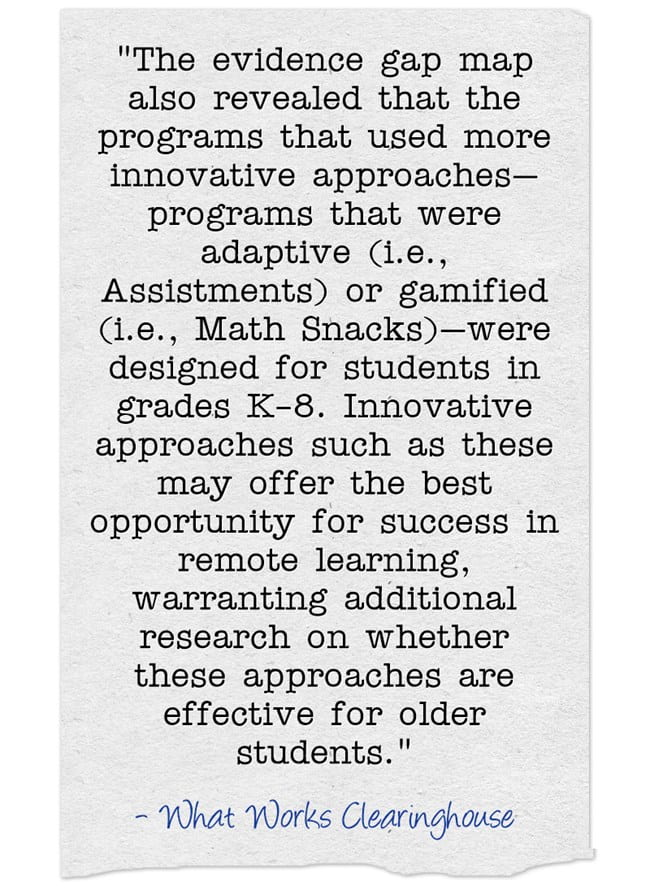 The What Works Clearinghouse is a sort of the gold standard of education research.
Today, they unveiled their Evidence Review of Distance Learning Programs Report.
They included a zillion caveats and disclaimers, but did point to adaptive learning and gamification as two approaches that are more likely than not to be effective in distance learning.
Those two strategies happen to be big parts of what I'm doing in distance learning.
You can read about what I'm doing with adaptive learning at Thirteen Instructional Strategies & Web Tools To Support ELLs In Distance Learning.
And, for games, check out THE BEST ONLINE LEARNING GAMES TO PLAY DURING DISTANCE LEARNING – SHARE YOUR ADDITIONS!
I'm adding this post to The Best Summaries Of Research About Online Instruction.