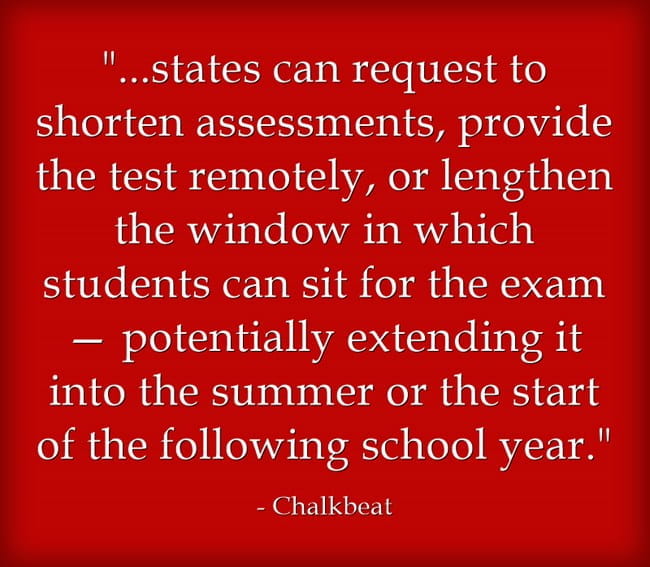 Schools must still give standardized tests this year, Biden administration says provides details of the first dumb move by the Biden Administration.
Don't we have enough to deal with right now?
You might also be interested in:
Best Posts On How To Prepare For Standardized Tests (And Why They're Bad)
The Best Articles Describing Alternatives To High-Stakes Testing — Help Me Find More
And you can find a zillion arguments about why they're a particularly bad idea this year at It Doesn't Make Any Sense To Give State Standardized Tests This Spring OR Any Kind Of Standardized Benchmark Assessments.