Last week, I shared Two Cool Infographics About Language from Visual Capitalist.
Here are two more from the same source.
This one is from Map: Language Difficulty Ranking For English Speakers:
This one is from Visualizing the Most Used Languages on the Internet: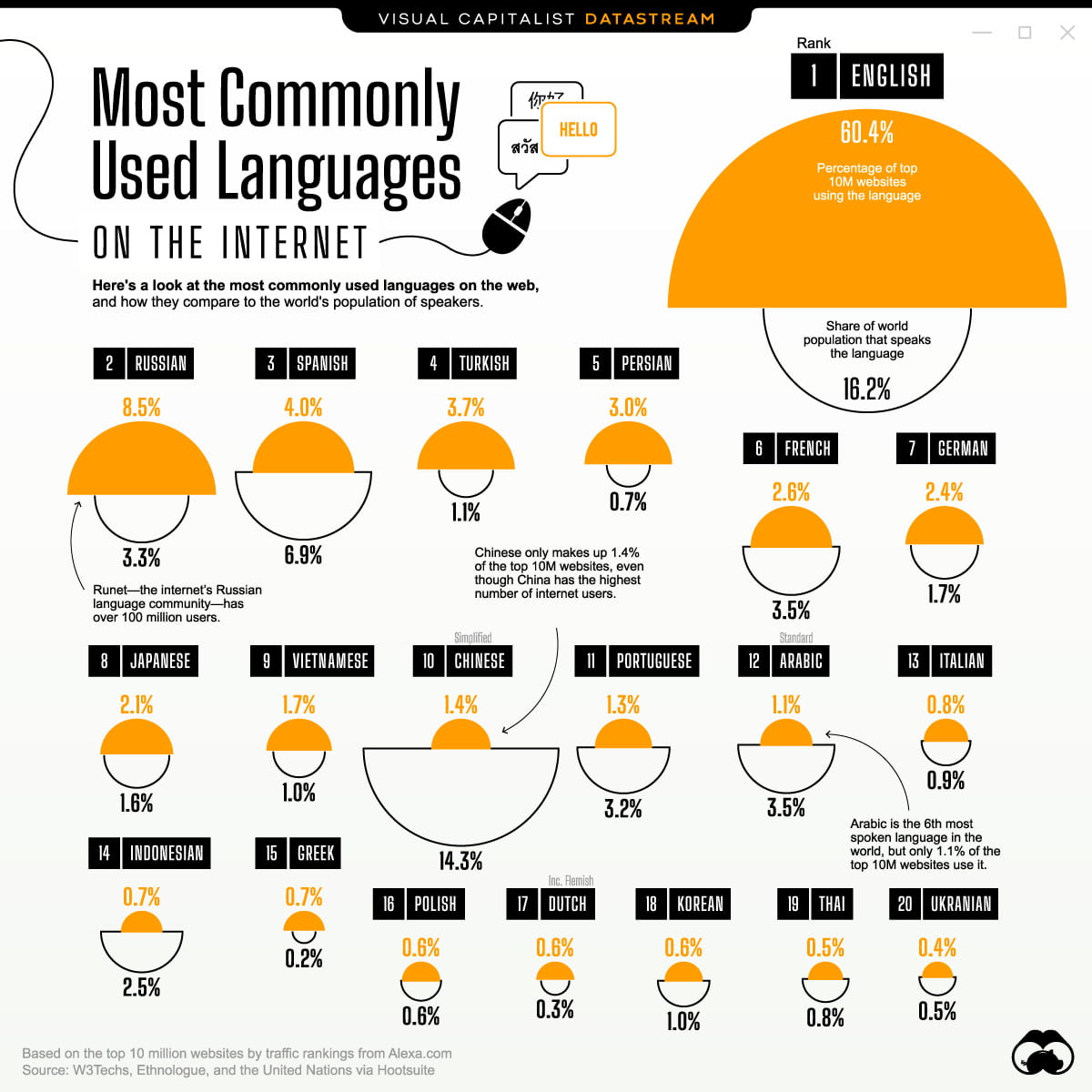 I'm adding the second one to The Best Sites To Learn About The Internet.