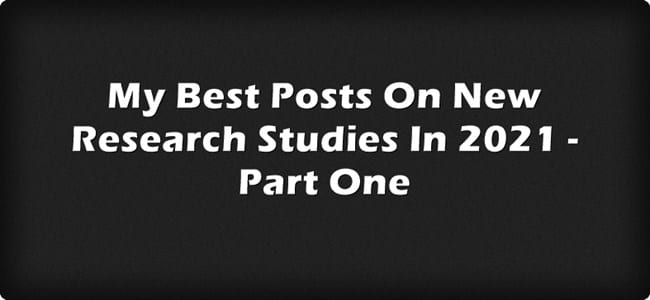 Another day, another mid-year "Best" list.
Now, it's time for research studies.
You can see all previous editions of this list, as well as all my ed research related "best" lists, here.
Here are my choices for the past six months:
UNSURPRISING STATISTIC OF THE DAY: MORE TEACHERS ARE CONSIDERING LEAVING THE PROFESSION
DO STUDENTS VIEW "FORMALLY DRESSED" TEACHERS AS HAVING MORE EXPERTISE?
WHAT A GREAT OPPORTUNITY TO DO TEACHER ACTION RESEARCH!
"TYPES OF SCIENTIFIC PAPER" MEME TRANSFORMED INTO ONE ON ED RESEARCH – CREATE YOUR OWN!
THANKS, COMMON CORE! NEW STUDY FINDS IT "BACKFIRED" & DIDN'T HELP "ECONOMICALLY DISADVANTAGED STUDENTS"
EXCELLENT RESEARCH SUMMARY ON USING GESTURES WHEN TEACHING
BIG NEW REPORT ON GROWTH MINDSET BENEFITS
NEW RESEARCH REVIEW FINDS SMALL GROUP & PEER INSTRUCTION EFFECTIVE
NEW STUDY FINDS THAT THE PRESENCE OF IMMIGRANT STUDENTS IN SCHOOLS HELPS EVERYBODY, BUT TOTALLY MISSES OBVIOUS REASON
NEW STUDY SUGGESTS "SCHOOL BELONGINGNESS" IS KEY TO ENCOURAGING HIGH SCHOOL STUDENT MOTIVATION
INTRIGUING STUDY SUGGESTS UNIQUE (AT LEAST, TO ME) BACKGROUND KNOWLEDGE STRATEGY
INTRIGUING STUDY ON SUPPORTING STRUGGLING STUDENTS IN AFTER-SCHOOL PROGRAMS
WHAT WORKS CLEARINGHOUSE PUBLISHES ONLINE LEARNING RESEARCH REVIEW – POINTS TO ADAPTIVE LEARNING & GAMES
I WONDER HOW MANY DISTRICT & SCHOOL LEADERS ARE APPLYING THIS RESEARCH FINDING TODAY?
SURPRISE (NOT)! NEW STUDY FINDS APPLYING ASSET-BASED INSTRUCTION HELPS BLACK YOUTH ACADEMIC ACHIEVEMENT
NEW META-ANALYSIS HIGHLIGHT "ESTABLISH-MAINTAIN-RESTORE" AS MOST EFFECTIVE TEACHER-STUDENT RELATIONSHIP STRATEGY
ANOTHER STUDY POINTS OUT THAT SEL IS NOT A CURE-ALL
SCHOOLS COULD DO FAR WORSE THAN MAKING THIS NEW RESEARCH PAPER A FOCUS OF PROFESSIONAL DEVELOPMENT FOR MONTHS TO COME
THIS NEW ARTICLE IS THE MOST INTERESTING PIECE ON WRITING INSTRUCTION THAT I'VE READ IN A LONG TIME
WHAT A SURPRISE (NOT!) – NEW STUDY FINDS THAT VALUE-ADDED APPROACH TO TEACHER EVALUATION ISN'T ACCURATE
NEW STUDY HIGHLIGHTS IMPORTANCE OF TEACHER-STUDENT RELATIONSHIPS (IN CASE ANYONE NEEDED MORE EVIDENCE!)
Here are some important studies that I shared, but didn't write individual posts about them:
Norma Ming has put together Educational Research for COVID-19 Response. It's a summary of much of the research that has been done. I'm adding it to The Best Summaries Of Research About Online Instruction.
Student Motivation and Associated Outcomes: A Meta-Analysis from Self-Determination Theory is a big new study that reinforces most previous research – that we need to focus on intrinsic motivation. I'm adding it to Best Posts On "Motivating" Students.
Four new studies bolster the case for project-based learning is from The Hechinger Report.