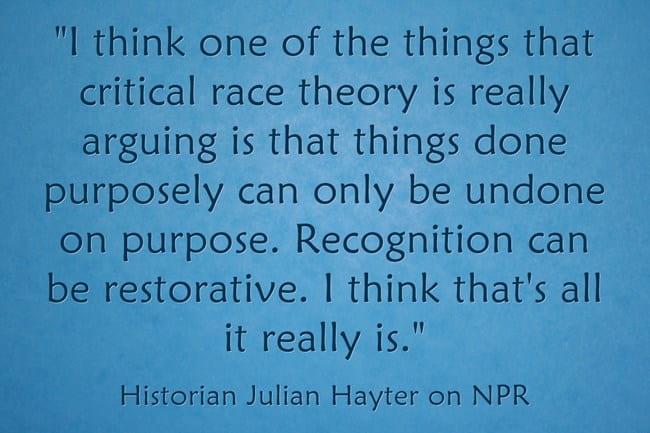 Here are some new additions to RESOURCES FOR LEARNING ABOUT ATTACKS ON "CRITICAL RACE THEORY," THE 1619 PROJECT & ATTEMPTS TO STOP EDUCATORS FROM TEACHING ABOUT SYSTEMIC RACISM:
Understanding The Pushback Against Critical Race Theory In Schools is from NPR.
Texas bill to ban teaching of critical race theory puts teachers on front lines of culture war over how history is taught is from The Washington Post.
Disputing Racism's Reach, Republicans Rattle American Schools is from The NY Times.
The Miseducation of White Children is from The Nation.
How I think James Baldwin would respond to the scare over critical race theory:

"It is not the black child's language that is in question…It is his experience…A child cannot be taught by anyone whose demand, essentially, is that the child repudiate his experience…"

— JOSHUA (@JournoJoshua) June 5, 2021
See, I feel like this debate really isn't about defining "critical race theory." (Yes, a real definition exists. But it isn't all that relevant to what's happening in this current moment.) This is about the right using that term to refer to any centering of race in public schools https://t.co/7TGXeIsrGd

— Dana Goldstein (@DanaGoldstein) June 1, 2021