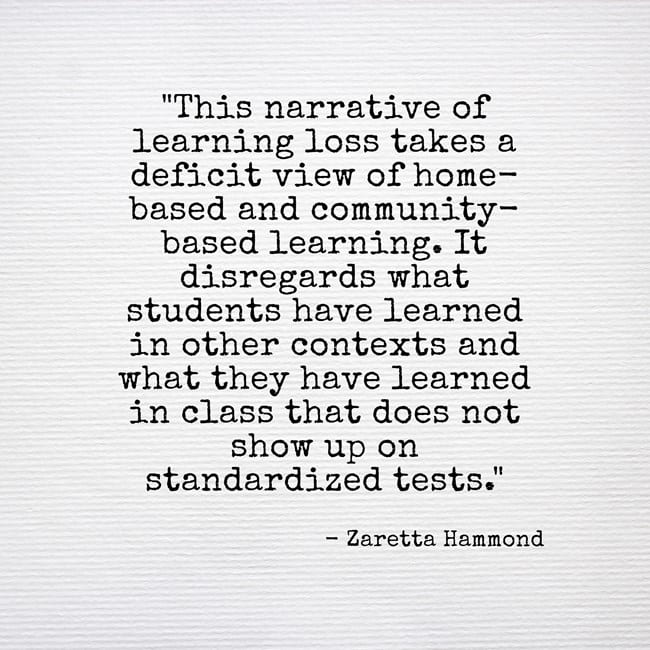 Here are new additions to THE BEST POSTS PREDICTING (& SHOWING) WHAT SCHOOLS LOOK LIKE DURING THE PANDEMIC (you might also be interested in SCHOOLS WENT REMOTE A YEAR AGO – HERE ARE MY CHOICES FOR THE BEST PIECES WRITTEN ABOUT SCHOOL REOPENING SINCE THEN):
Integrating the Science of Learning and Culturally Responsive Practice by Zaretta Hammond is in the latest issue of The American Educator.  I'm adding it to Trying To Bring Research, Sanity, Teacher Expertise & Student Voice To The "Learning Loss" Discussion.
Why some parents are sticking with remote learning—even as schools reopen is from Brookings.
Some Black parents see less bullying, racism with online learning and are keeping kids home is from The L.A. Times.
We Must Fully Reopen Schools This Fall. Here's How. is from The NY Times.
Most California schools offering summer school, planning to reopen fully in fall is from Ed Source.
Unions call for return of masks to secondary classrooms in England is from The Guardian.