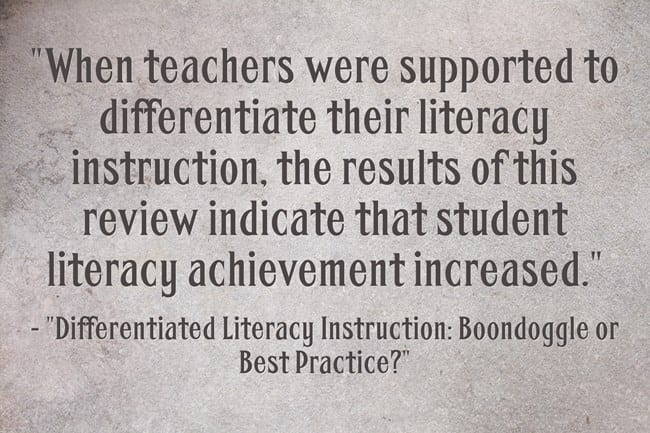 Differentiated Literacy Instruction: Boondoggle or Best Practice? is a new meta-analysis by Kelly Puzio, Glenn T. Colby and Dana Algeo-Nichols.
To no one's surprise, it found that differentiated instruction was effective for elementary literacy instruction.
I found the entire study useful because it gives an excellent research-based description and history of differentiated instruction.
Unfortunately, it's behind a paywall, but there are a number of easy ways to still access it (see The Best Tools For Academic Research).
You can also see a summary of the paper at Best Evidence In Brief.
I'm adding this info to The Best Resources On Differentiating Instruction.