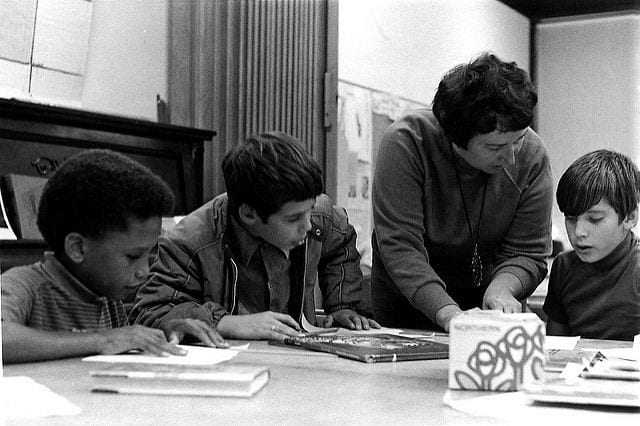 Each week, I publish a post or two containing three or four particularly useful resources on classroom instruction, and you can see them all here.
Of course, this is a crazy time for "classroom" instruction….
You might also be interested in THE BEST RESOURCES ON INSTRUCTION IN 2021 – PART ONE.
Here are this week's picks:
How to Use Podcasts in Teaching is from EdSurge. It has helpful ideas on how to use existing podcasts in class. I'm adding it to The Best Resources For Teacher & Student Podcasting, even though most of the resources there are designed to help teachers and students create their own.
Small Shifts in Teacher Talk Make a Big Difference is from ASCD.
What to Say Instead of 'I'm Proud of You' is from Edutopia. I'll create a new "Best" list soon on "teacher talk" and start with these two new links.
Catching Up At-Risk Students: How Do You Move Them Forward Quickly and Effectively? is from Learning-Focused. I'm adding it to The Best Resources On Providing Scaffolds To Students.
Productive Classroom Debates on Sensitive Topics is from Edutopia. I'm adding it to The Best Posts & Articles On How To Teach "Controversial" Topics.
The History Channel has a ton of "study guides." They relate to their programs, but many of the ideas can be applied even if you don't use their shows.
Resources for Culturally Responsive Teaching is from Mathematica. I'm adding it to The Best Resources About "Culturally Responsive Teaching" & "Culturally Sustaining Pedagogy" – Please Share More!
Here's why students don't revise what they write — and why they should is from The National Writing Project. I'm adding it to The Best Resources On Getting Student Writers To "Buy-Into" Revision – Help Me Find More.