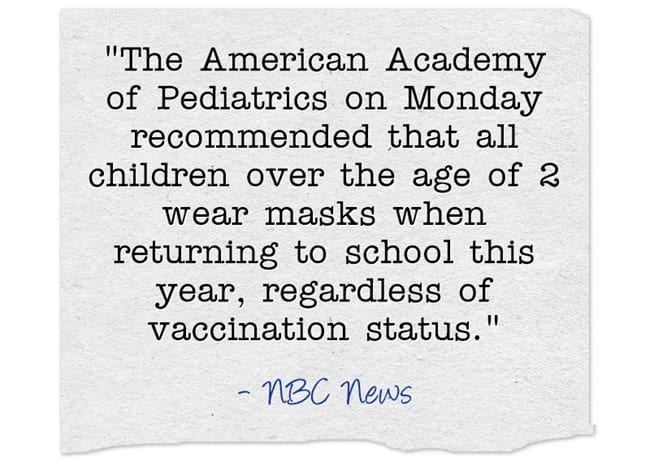 Read about this common sense advice at All children should wear masks in school this fall, even if vaccinated, according to pediatrics group.
Of course, a number of states have made the ridiculous decision to outlaw mask requirements in schools.
With the Delta Variant spreading, it does not take a medical degree to make an accurate prediction of what will probably happen in those areas….