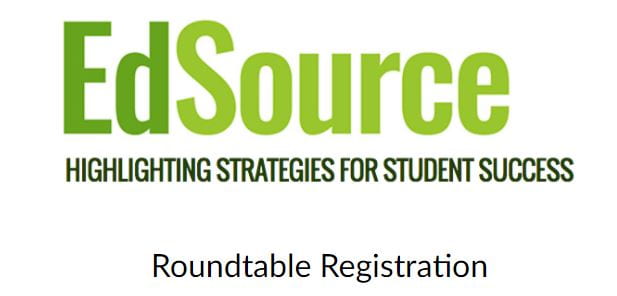 Back to school: Teachers reflect on the first days and the year ahead is an online panel discussion that Ed Source, the California education news organization, is hosting on Tuesday, 4 p.m. to 5 p.m. PT.
You can register to attend, for free, here.
Here's the info:
The school year hasn't started as anyone had hoped. The continued turmoil from Covid has compounded challenges teachers are facing in returning to the classroom.
In an online discussion, four skilled and respected teachers in California will discuss how they plan to meet those challenges while at the same time making up for lost instruction and providing emotional support that students need after more than 18 months of disruptions to their lives and education.
The teachers will lay out their strategies for the coming year, discuss how they are applying what they learned from Covid and share their post-pandemic visions for transforming schools and districts.
Speakers
Patricia Carlos teaches fourth grade at Washington Elementary in Hawthorne School District. She is a National Board Certified Teacher with 20 years of experiences. In 2015, she served as state reviewer for the adoption of the California language arts curriculum.
Larry Ferlazzo is an English and social studies teacher at Luther Burbank High in Sacramento, a columnist with Education Week, and the author or editor of 12 books, including Helping Students Motivate Themselves: Practical Answers To Classroom Challenges.
Margaret Hicks teaches fifth and sixth grade at Oak Tree Community Day School in Palmdale where she works with students who have had excessive behavioral referrals or been expelled. She is a 2019-20 Teach Plus California Fellow and a member of the California MTSS (Multi-Tiered Systems of Support) State Pilot Advisory Committee.
Jose Rivas is a high school physics and engineering teacher at Lennox Math, Science and Technology Academy. He is a TeachPlus policy fellow and EL Change Agent through TeachPlus and is a recipient of the Presidential Award for Excellence in Science Teaching.
Mark St. John is the founder and president of the Inverness Institute, an organization devoted to improving the improvement of education. Through the Teacher Consultant Response network, the Institute has been working to make the voices of leading teachers more prominent and central in the decision making of educational leaders, policymakers and philanthropists.
Moderators: John Fensterwald and Anne Vasquez