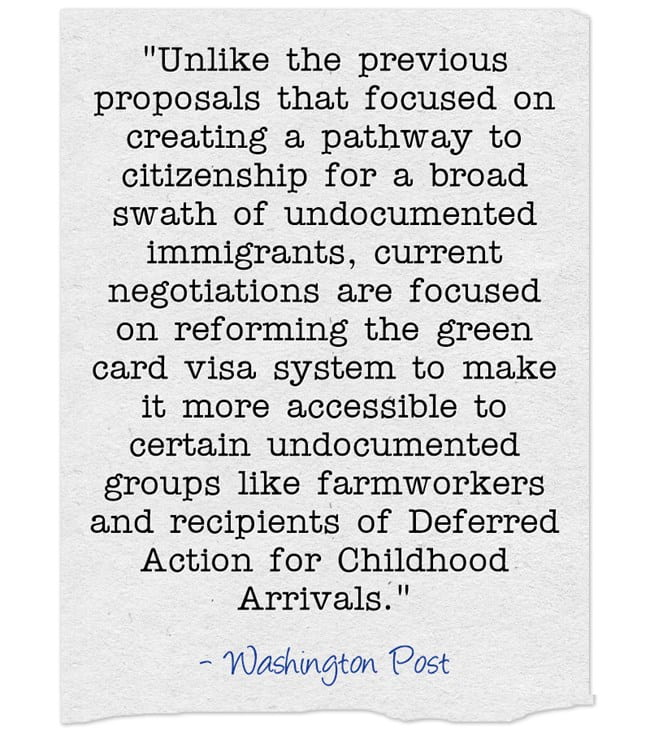 After the Senate Parliamentarian had rejected previous attempts to including immigration reform in the Biden Reconciliation bill, I had thought those efforts were dead.
But The Washington Post article headlined Where the White House economic plan stands: From taxes to health to climate to immigration brings the welcome news that they are still trying:
Democrats have not given up on including immigration reform from the reconciliation bill, allotting $100 billion to the matter. But how it gets divided up still depends on what the Senate parliamentarian rules as germane to include in the sweeping budget proposal.
Democratic senators, led by Majority Leader Charles E. Schumer (N.Y.), Richard J. Durbin (Ill.), Alex Padilla (Calif.) and Robert Menendez (N.J.), are preparing their third proposal for the parliamentarian in the coming days.
Unlike the previous proposals that focused on creating a pathway to citizenship for a broad swath of undocumented immigrants, current negotiations are focused on reforming the green card visa system to make it more accessible to certain undocumented groups like farmworkers and recipients of Deferred Action for Childhood Arrivals. There is division among Democrats on whether the parliamentarian's word is final, with some pushing to override her rule.
Making this happen could make a huge difference in the lives of many of our students and their families.
I hope they are successful!