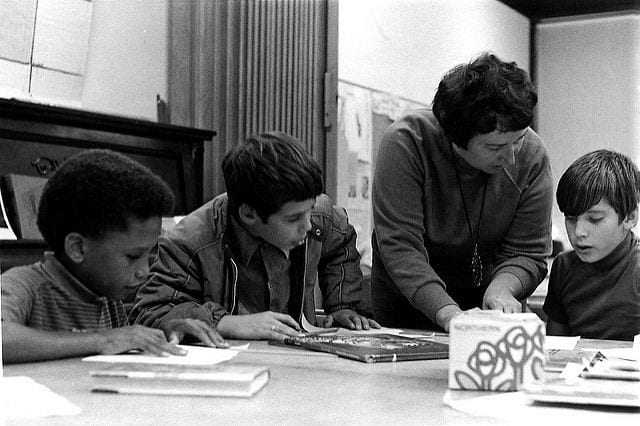 Each week, I publish a post or two containing three or four particularly useful resources on classroom instruction, and you can see them all here.
You might also be interested in THE BEST RESOURCES ON INSTRUCTION IN 2021 – PART ONE.
Here are this week's picks:
Vocabulary Teaching is by Timothy Shanahan. I'm adding it to The Best Websites For Developing Academic English Skills & Vocabulary.
Literary Puzzles: Using the Do Now in English is from Codexterous. I'm adding it to The Best Resources For "Do Now" Activities To Begin A Class.
Student perceptions on teaching: Can student surveys provide useful feedback for teacher learning? is from Evidence Based Education, and it includes a simple form you can complete to gain access to surveys you can use in the classroom. I'm adding it to Best Posts On Students Evaluating Classes (And Teachers).
Timesaver: Repository of Writing Prompts for Every Essay Type is from Blog de Cristina. I'm adding it to The Best Websites For K-12 Writing Instruction/Reinforcement.
Lots of you have asked us for more examples of excellent student work across mediums to help kids participating in this year's Coming of Age contest.

Here are 20 more that our judges loved, along w/ideas for using them:https://t.co/4vax7tfzS1

— Katherine Schulten (@KSchulten) September 24, 2021
A possible metaphor for punitive classroom management strategies versus relational ones? https://t.co/mGslwq2mna

— Larry Ferlazzo (@Larryferlazzo) September 26, 2021
I'm adding this tweet to A COLLECTION OF SILENT MOVIE GIF METAPHORS FOR TEACHER LIFE – MAKE SOME YOURSELF WITH THE TAG #EDMOVIEGIF:
Me, when I get home after a day of lessons going south, classroom management issues, and tech issues https://t.co/6V66VI5Du4

— Larry Ferlazzo (@Larryferlazzo) September 29, 2021