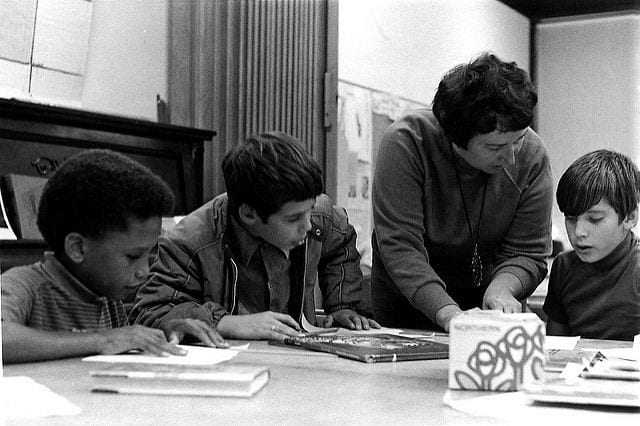 Each week, I publish a post or two containing three or four particularly useful resources on classroom instruction, and you can see them all here.
You might also be interested in THE BEST RESOURCES ON INSTRUCTION IN 2021 – PART ONE.
Here are this week's picks:
Teaching Kids to Give and Receive Quality Peer Feedback is from Edutopia. I'm adding it to The Best Ideas On Peer Review Of Student Writing.
Getting the "Think-Pair-Share" Technique Right is from ASCD.
At their best, routines can:

→ Redeploy attention
→ Reduce behaviour management
→ Increase student motivation, confidence and safety
→ Free up of teacher mental capacity to monitor learning and be more responsivehttps://t.co/sUylABjmxK

— Peps Mccrea (@PepsMccrea) October 13, 2021
However, these benefits only come once routines become automated.

The amount of time it takes for a routine to automate depends on its complexity and how frequently we run it. Simple routines can take 20 repetitions. More complex ones can take up to 200.https://t.co/mS6548tKnt

— Peps Mccrea (@PepsMccrea) October 13, 2021
I'm adding this next tweet to The Best Posts On Reading Strategies & Comprehension – Help Me Find More!:
If you💜Say Mean Matter✨& Book Head Heart ✨ you will ❤️ the new infographic @michelleshory & I created for you. It includes strategies to enhance comprehension & promote deep reading 📚 #ELL2point0
📌https://t.co/2awXwIbU5I pic.twitter.com/3KJA5BNf8G

— Irina McGrath, Ph.D. (@irina_mcgrath) October 12, 2021
Our first writing unit of the year: An Inquiry Into Story, teaches the power of story to show the world who we are. Things are just so hard right now & sometimes all we can do to help each other is share resources for kids. So here it is in case it helps.https://t.co/o76J2imVKF

— Jess Lifshitz (@Jess5th) October 12, 2021