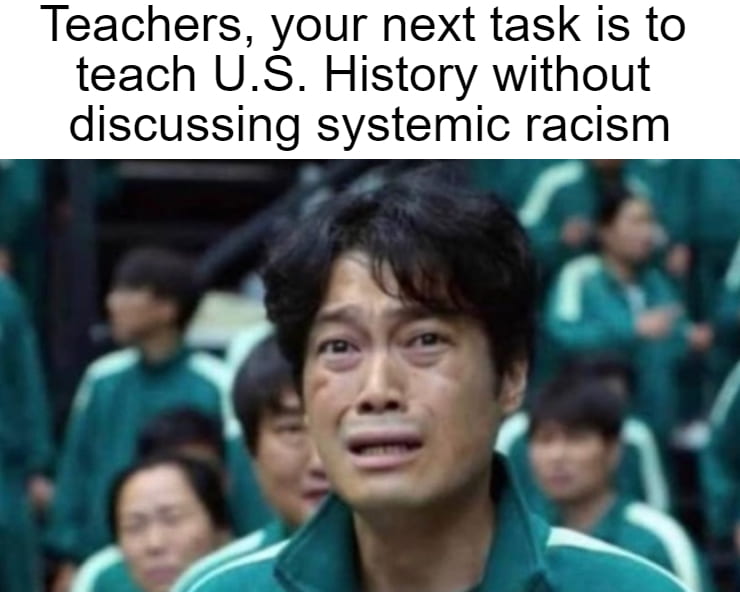 I've been making a fair number of school-related memes lately, and you can see them all at The Best Tools For Making Internet " Memes.
Here's my latest, and you can make your own here.
You might also be interested in RESOURCES FOR LEARNING ABOUT ATTACKS ON "CRITICAL RACE THEORY," THE 1619 PROJECT & ATTEMPTS TO STOP EDUCATORS FROM TEACHING ABOUT SYSTEMIC RACISM.