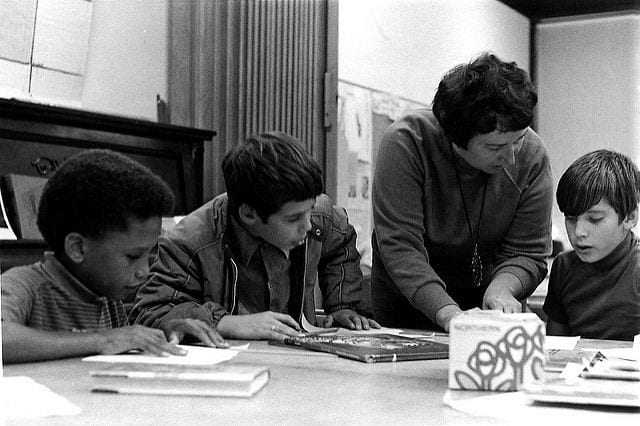 Each week, I publish a post or two containing three or four particularly useful resources on classroom instruction, and you can see them all here.
You might also be interested in THE BEST RESOURCES ON INSTRUCTION IN 2021 – PART ONE.
Here are this week's picks:
3 Math Games You Can Use in Class Today is from Edutopia.
5 Ways to Teach Climate Change and COVID-19 During Polarized Times is from Ed Week. I'm adding it to The Best Posts & Articles On How To Teach "Controversial" Topics.
Creating Authentic Audiences for Student Work is from Edutopia. I'm adding it to The Best Places Where Students Can Write For An "Authentic Audience"
I'm adding this first tweet to THE BEST TEACHING & LEARNING RESOURCES ABOUT AMANDA GORMAN'S POETRY:
We're so excited about @TheAmandaGorman Award for Poetry, a new creative writing award focused on poetry for public high school students. The award will recognize a student for an original literary composition in English for poetry. Find out more & enter: https://t.co/GgEDiIwDwN pic.twitter.com/T4LMXFYS5K

— Penguin Young Readers School & Library (@PenguinClass) November 29, 2021
I'm adding these two tweets to A COLLECTION OF SILENT MOVIE GIF METAPHORS FOR TEACHER LIFE – MAKE SOME YOURSELF WITH THE TAG #EDMOVIEGIF:
An accurate depiction of how some of my lessons have gone https://t.co/14KtIgUBDi

— Larry Ferlazzo (@Larryferlazzo) November 23, 2021
Many educators this year trying to make sense of on-going changes in quarantine policies https://t.co/mLFX9LJ2yM

— Larry Ferlazzo (@Larryferlazzo) November 22, 2021
This tweet makes an important point that I think applies to most of us teachers. I'm adding it to The Best Posts, Articles & Videos About Learning From Mistakes & Failures:
And yeah I think we generally prepare math teachers pretty well to explain right answer but not how to turn wrong answers into productive learning experiences.

— Dan Meyer (@ddmeyer) December 2, 2021