I thought that new – and veteran – readers might find it interesting if I began sharing my best posts from over the years. You can see the entire collection here.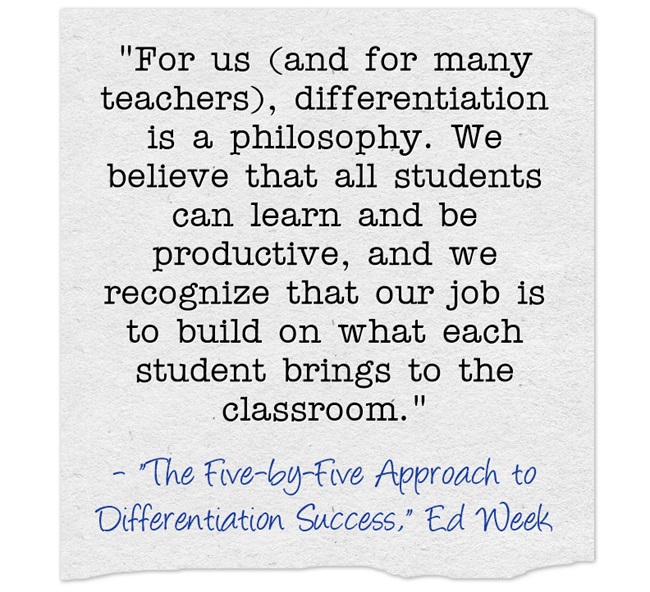 In 2012, my colleague Katie Hull-Sypnieski and I published an article in Education Week Teacher headlined The Five-by-Five Approach to Differentiation Success.
I think it's a good one 🙂
You might also be interested in The Best Resources On Differentiating Instruction.