I thought that new – and veteran – readers might find it interesting if I began sharing my best posts from over the years. You can see the entire collection here.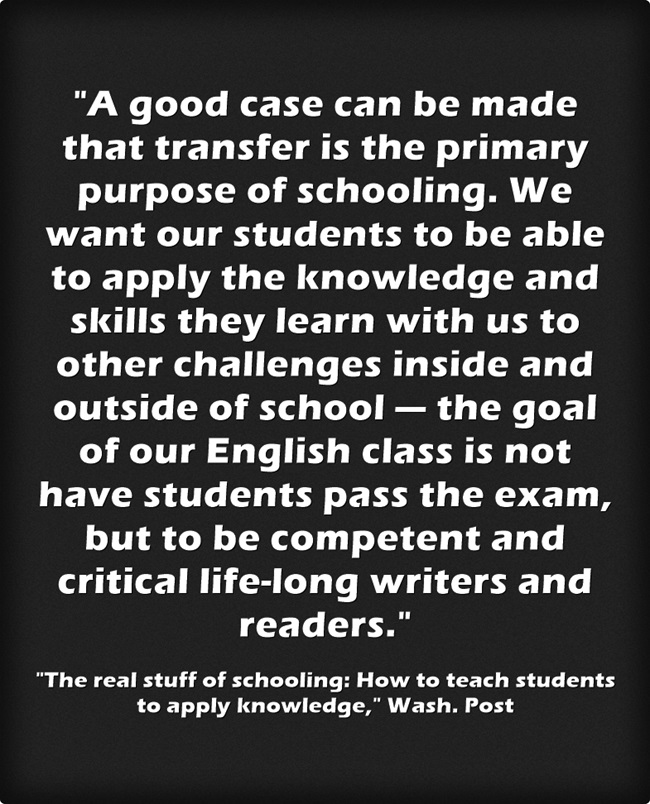 In 2015, Routledge published the third book in my student motivation series, Building A Community Of Self-Motivated Learners: Strategies To Help Students Thrive In School and Beyond.
The Washington Post published an excerpt from the chapter on transfer of learning, which they headlined The real stuff of schooling: How to teach students to apply knowledge.
You might also be interested in The Best Resources For Learning About The Concept Of "Transfer" — Help Me Find More.