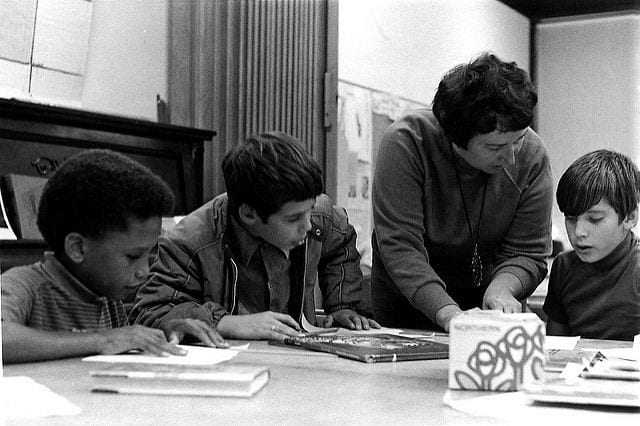 Each week, I publish a post or two containing three or four particularly useful resources on classroom instruction, and you can see them all here.
You might also be interested in THE BEST RESOURCES ON INSTRUCTION IN 2021 – PART ONE.
Here are this week's picks:
Amanda Gorman: Lesson for teaching "New Day's Lyric" is from Teach Living Poets. I'm adding it to THE BEST TEACHING & LEARNING RESOURCES ABOUT AMANDA GORMAN'S POETRY.
15 Creative and digital book report ideas that will get your students excited to read is from Book Widgets. I'm adding it to Best Posts On Books: Why They're Important & How To Help Students Select, Read, Write & Discuss Them.
4Qm Teaching offers a potentially useful framework for teaching history, which they share in this short video:
I'm adding this tweet to The Best Resources On Getting Student Writers To "Buy-Into" Revision – Help Me Find More:
Good to show students so they can see the value in making revisions https://t.co/mzbLBKSrrK

— Larry Ferlazzo (@Larryferlazzo) December 24, 2021
I've previously written about concerns about Teachers Pay Teachers (see LOVE ED WEEK & THE PBS NEWSHOUR. THEIR EPISODE ON TEACHERS PAY TEACHERS – NOT SO MUCH). Here are a couple of tweets about a new study of the materials the site hosts:
"Issues of quality on Teachers Pay Teachers" new article by my ⁦@asueducation⁩ colleagues Lauren Harris ⁦@leannaarch⁩ & ⁦⁦@naucoe1⁩ ⁦@CatharynShelton⁩ https://t.co/h6QeJId3Dx

— (((Sherman Dorn))) (@shermandorn) December 28, 2021
"Thirty percent of the activities were found to be potentially harmful to students."

And the other 70%? Not great eitherhttps://t.co/wbHlS76klL

— Mark Anderson (@mandercorn) December 27, 2021