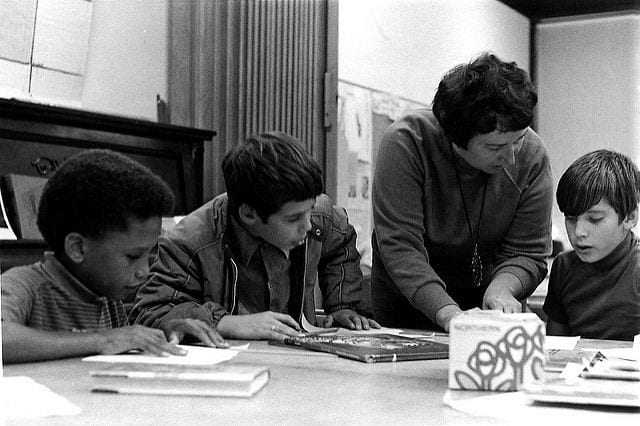 Each week, I publish a post or two containing three or four particularly useful resources on classroom instruction, and you can see them all here.
You might also be interested in THE BEST RESOURCES ON INSTRUCTION IN 2021 – PART ONE.
Here are this week's picks:
Teaching Dilemmas: They Never Go Away is by Larry Cuban. Cuban often does a good job setting up competing challenges teachers face daily and providing more clarity about them. I've written about another one he's written about: A Look Back: The Difference Between "Good" Teaching & "Successful" Teaching – And What This Means For The This School Year. You might also be interested in Why Viewing Classroom Management as a Mystery Can Be a Good Thing.
3 Strategies to Get Students Talking in Math Classrooms is from Edutopia.
This next tweet leads to a tool that could be useful in Government class:
Draw your own map to learn more about how gerrymandering works and see how you stack up against other Times readers.https://t.co/fuUG5xEfdG

— The New York Times (@nytimes) January 29, 2022
What Wordle Reminds Us About Effective Phonics and Spelling Instruction is by Nell Duke.
No One Can Tell Wisdom to Young Teachers is by Larry Cuban.