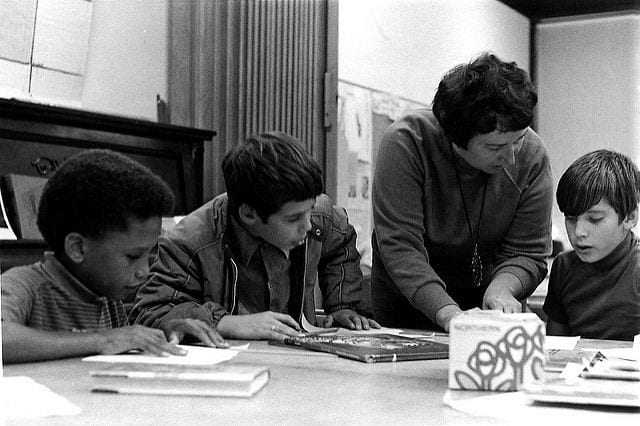 Each week, I publish a post or two containing three or four particularly useful resources on classroom instruction, and you can see them all here.
You might also be interested in THE BEST RESOURCES ON INSTRUCTION IN 2021 – PART ONE.
Here are this week's picks:
Retrieval Practice: One Minute to Better Student Learning is from ASCD. I'm adding it to The Best Resources For Learning About Retrieval Practice.
Facing History has several good poetry lessons:
Celebrate the Power of Spoken Word
I'm adding them to The Best World Poetry Day Resources – Help Me Find More.
Accessibility isn't extra steps, it's steps you've missed.

— Nick Tillem (@NickTillem) April 12, 2022
When students can't answer, what's your next move? | Brain Blast#education #teacher #studentsuccess #edchat #k12 pic.twitter.com/lSLjCKOcru

— Todd Finley (@finleyt) April 13, 2022
Rebound: Turning Our Attention to Acceleration appeared in Language Magazine. I'm adding it to THE BEST RESOURCES ABOUT ACCELERATED LEARNING.
I've often posted about Quill as a great tool for ELLs and English-proficient students to develop better grammar skills. They've now created a new tool called Quill Reading For Evidence that uses Artificial Intelligence to support both more sophisticated reading and writing. I like it a lot. I signed-up to use it this year during its pilot phase. I'm assuming it will be made available to everyone soon – if it hasn't already.
How Educators Around the World Are Teaching the Russia-Ukraine War is from The NY Times Learning Network. I'm adding it to THE BEST TEACHING & LEARNING RESOURCES ABOUT THE RUSSIA/UKRAINE WAR.