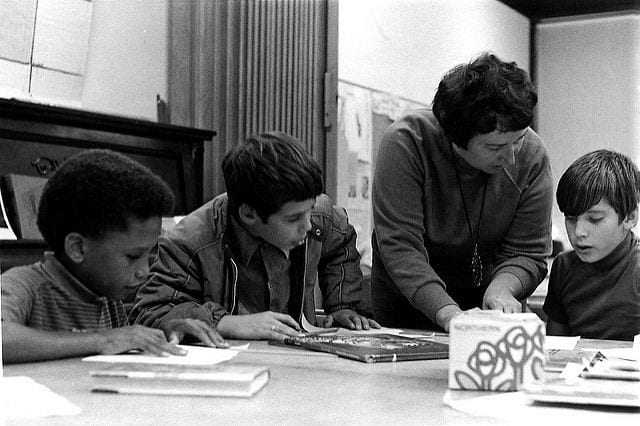 Each week, I publish a post or two containing three or four particularly useful resources on classroom instruction, and you can see them all here.
You might also be interested in THE BEST RESOURCES ON INSTRUCTION IN 2021 – PART ONE.
Here are this week's picks:
What Is Culturally Responsive Teaching? is from Ed Week. I'm adding it to The Best Resources About "Culturally Responsive Teaching" & "Culturally Sustaining Pedagogy" – Please Share More!
What Should Culturally Relevant Teaching Look Like Today? Gloria Ladson-Billings Explains is from Ed Week. I'm adding it to the same list.
8 Principles for Supporting Students with ADHD is from Cult of Pedagogy. I'm adding it to THE BEST RESOURCES FOR LEARNING ABOUT ADHD.
11 Scenes From 'Abbott Elementary' That Connected With Real Educators is from Ed Week.
Some good advice to keep in mind:
It's one of life's great paradoxes: Admitting weakness can strengthen us. #DanielPink #TED #MotivationMonday pic.twitter.com/lQ7JICE6vb

— Daniel Pink (@DanielPink) April 18, 2022
Amazing example of how and why breaking tasks down is crucial for successful learning – h/t @MrLauLearning https://t.co/m30d4IetlW

— Harry Fletcher-Wood (@HFletcherWood) April 19, 2022
Workbooks for Yr 11s to use as retrieval practice, skills practice, and past papers. Please feel free to use should you be pressured for time or cover😉 #historyteacher https://t.co/H29zRofh6T https://t.co/1A6wPwi1L4 https://t.co/icQYQzUlPU pic.twitter.com/ERFzDc7DSc

— joanne maraschin (@joannemaraschin) April 18, 2022