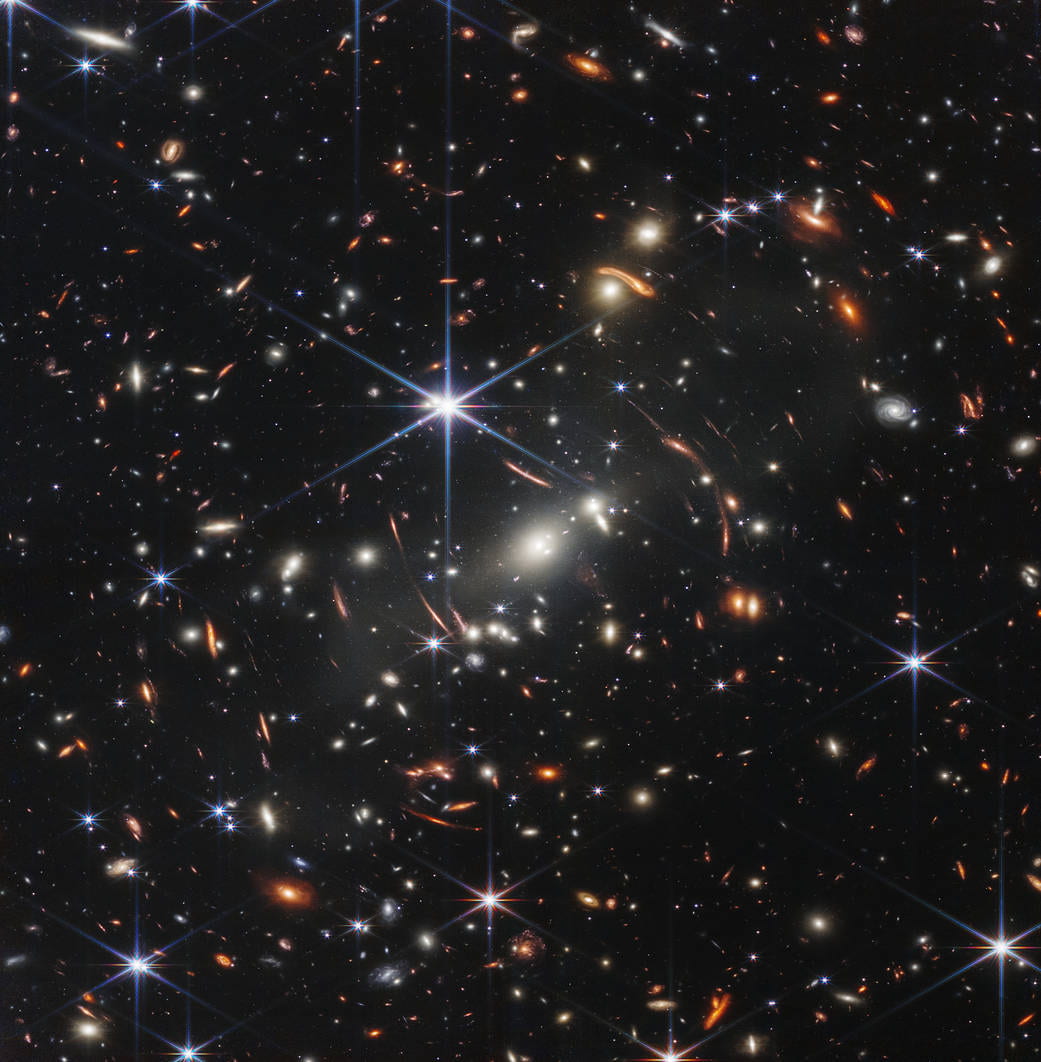 Image credit: NASA, ESA, CSA, and STScI
NASA just released the first image from the Webb Telescope, and it's pretty amazing.
More are coming tomorrow (you can now see those here).
You can learn more about it at The Washington Post.
Hubble vs JWST. The same patch of sky. Just amazing. pic.twitter.com/n8vb9ewq3I

— Shannon (we're already in space) Stirone 💀 (@shannonmstirone) July 11, 2022
I'm adding this to The Best Images Taken In Space.
Science teachers: How can you use those breathtaking @WebbTeleskobu images, other than as an awesome Zoom background? https://t.co/1QkaAYKVKx A big thank you to @NSTA @KateFalkNSTA @MrFlickRocks for helping me put this story together!

— Alyson Klein (@AlysonRKlein) July 22, 2022