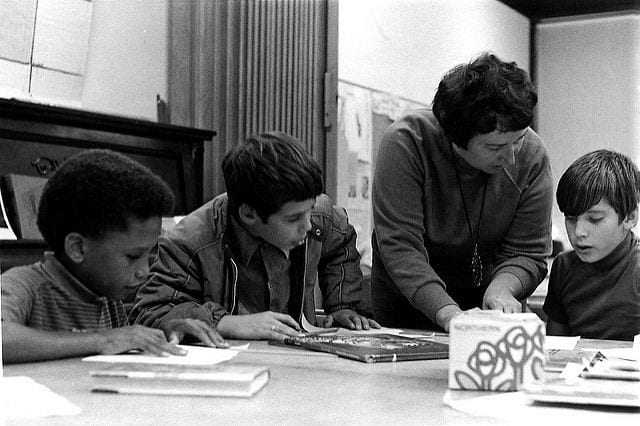 Each week, I publish a post or two containing three or four particularly useful resources on classroom instruction, and you can see them all here.
You might also be interested in THE BEST RESOURCES ON INSTRUCTION IN 2021 – PART ONE.
Here are this week's picks:
I'm adding this tweet to The Best Resources For "Do Now" Activities To Begin A Class:
Anyway, lots more articles about running a Do Now herehttps://t.co/Vv4hoFOzPd

and here https://t.co/YSzWfJkHoF

— Adam Boxer (@adamboxer1) June 20, 2022
I'm adding these next tweets to The Best Resources For Learning About Homework Issues:
nice! if my computer did not eat my lit review, i could share my synthesis of these readings too: https://t.co/GYAbfgAPap

my take is fairly similar to your summary, with some nuances. i will see if i can find a copy of my notes somewhere else.

— Ilana Horn (@ilana_horn) June 22, 2022
This is an AMAZING way to use the activities builder!! Create Your Own Mathematical Mystery Box, by @ddmeyer https://t.co/ISoqhraYhw @Desmos #mathisfun

— Becca LeCompte, M.Ed. (@BeccaL_DLS) June 22, 2022
Metacognitive Talk Guides Students to Discuss Their Thought Processes is from Edutopia. I'm adding it to Best Posts On Metacognition,
The slideshow linked in this next tweet is very good.  I'm adding it to The Best Collections Of Instructional Strategies:
Thanks for all the interest. I must repeat – these are not my ideas, all I've done is collated others brilliant tips. This is a copy of what I'm sure will be a growing document! You can find it in my google drive linked in my pinned post or here https://t.co/rBKfnQfgBt

— Rachel Ball (@MrsBallAP) June 27, 2022
Learning Students' Names Is the Most Important Thing Teachers Do the First Week of School is from Ed Post. I'm adding it to The Best Resources On The Importance Of Correctly Pronouncing Student Names.