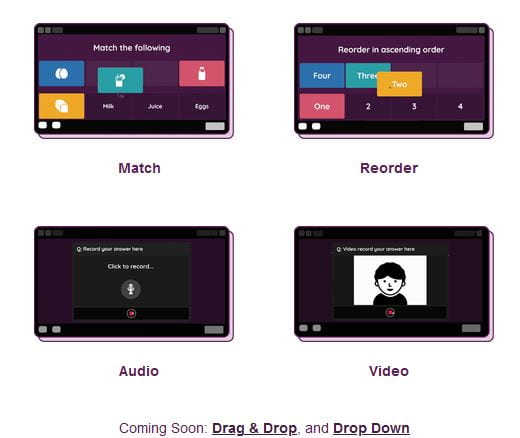 If you search Quizizz on my blog, you'll see tons of posts praising it and its near constant stream of improvements.
And, as you can see from the screenshot above, they've just added even more question-types, and are projecting others (I'm particularly excited about "drag & drop."
They've created a special game anyone can play highlighting all the different types.
I've been having peer tutors create Quizizz games for my English Language Learner History and English classes, so these new question-types will be great additions!