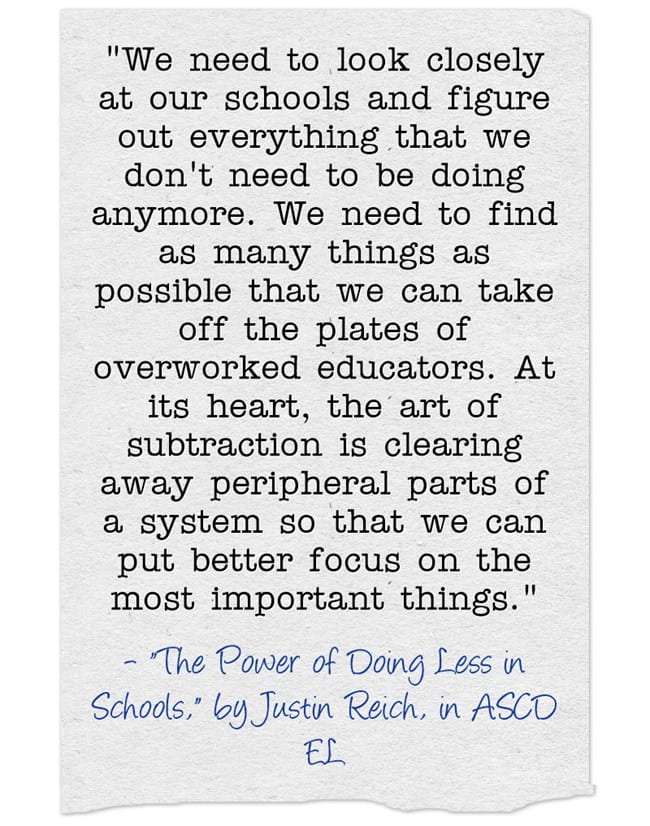 The Power of Doing Less in Schools is a new article in ASCD Educational Leadership that is written by Justin Reich.
I think it might be one of the most important articles on education written this year.
It's filled with great advice on how to "subtract" in "Communications, Rules, Bureaucracy and Curriculum."
It makes a lot of sense.
Does this mean many districts will act on it?