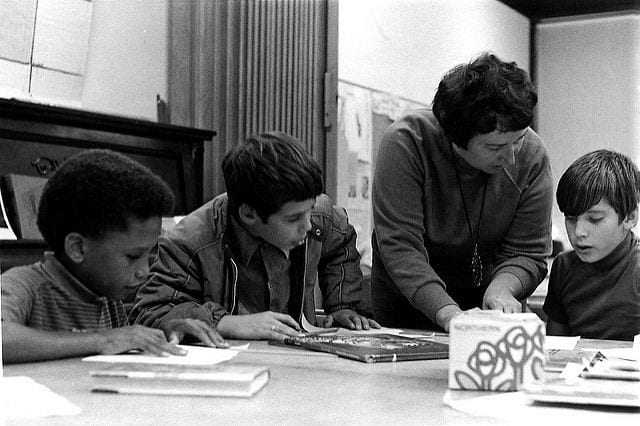 Each week, I publish a post or two containing three or four particularly useful resources on classroom instruction, and you can see them all here.
You might also be interested in THE BEST RESOURCES ON INSTRUCTION IN 2022 – PART ONE.
Here are this week's picks:
Great resource #wWriting 📝 plus #SocialStudies 🧭 @MujicOlga @NewcomerAcademy https://t.co/0xLaKOXcEv

— Irina McGrath, Ph.D. (@irina_mcgrath) August 14, 2022
5 Fantastic Ideas for Collaboration Projects is from Cult of Pedagogy. I'm adding it to The Best Sites For Cooperative Learning Ideas.
What type of teacher are you? #U46EquityMatters pic.twitter.com/hj2681VFSB

— Sarah Rabe (@SarahRabeU46) August 12, 2022
I'm adding this next tweet to THE BEST LISTS OF "ICEBREAKER" PROMPTS – PLEASE SHARE YOUR OWN:
💬 @Catlin_Tucker shares a slide deck with 35 conversation starters—excellent for the start of class.https://t.co/k7vX4qksXB pic.twitter.com/57Y05cVqSy

— Tony Vincent (@tonyvincent) August 15, 2022
Stop Talking in Code: Call Them Black Boys is from Learning For Justice. I'm adding it to New & Revised: Resources To Help Us Predominantly White Teachers To Reflect On How Race Influences Our Work.
4 Principles to Help Educators Teach Politically Charged Topics is from The 74. I'm adding it to The Best Posts & Articles On How To Teach "Controversial" Topics.
Do your students understand the events unfolding in Iran right now? What factors have fueled the widespread protests? https://t.co/zQYaq4CRDB

— NYT Learning Network (@NYTimesLearning) September 29, 2022
I'm adding these tweets to The Best Sites For Learning About Hurricanes:
It's a work in progress, but my social worker friend and I have been compiling resources for facilitating conversations on #HurricaneIan in K-12 and teacher education. Send any resources that should be added and feel free to use/share:https://t.co/rpmyYRWGjw

— Shelby Boehm (@TeamBoehm) September 29, 2022
One of the most destructive storms in the history of Florida continues to lash the Atlantic Coast: What was the impact? And why do hurricanes seem to be growing in intensity? #HurricaneIan https://t.co/UZrK9dRfkM

— NYT Learning Network (@NYTimesLearning) October 1, 2022