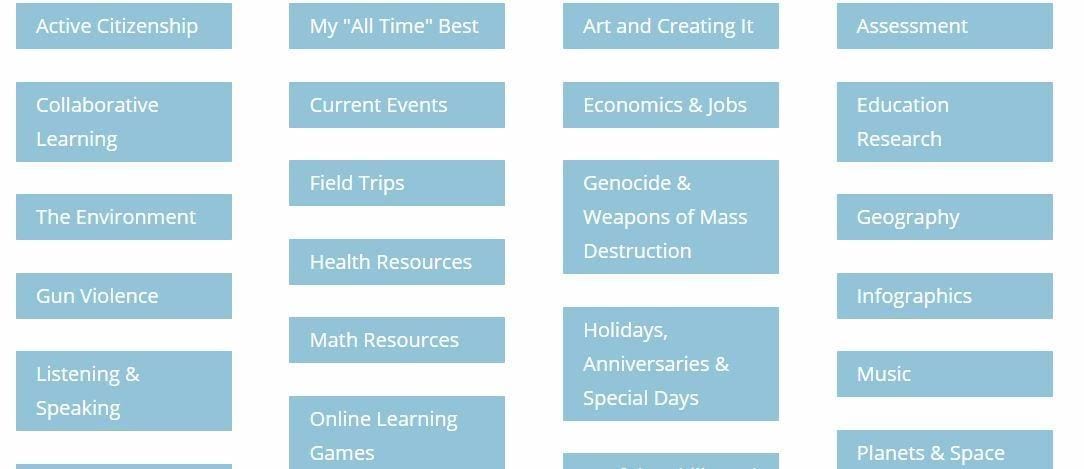 (Note: I am going to publish this same post regularly to remind regular readers and inform newer ones about how to access my "Best" lists)
As regular readers know, I have about 2,200 categorized and regularly updated "Best" lists.
You can find all of them in broad categories here. The link to that page can also be found at the top right of my blog: My Best Of Series
I also have them all on another page where they are listed in the chronological order in which I originally posted them. You can find that link at the top of my blog by first clicking on About and then scrolling down to Websites of the Year.
Over two thousand "Best" lists are a lot of best lists! Of course, Control + F on PCs and Command + F on Macs are great ways to search for keywords on those lists when you're looking for something.
In an effort to make them both further accessible and to update many of them, I began posting "Best Lists Of The Week." In those lists, I attempted to break my lists into more narrow categories while completely revising and updating them at the same time.
I've created about fifty of them so far and they encompass a several hundred "Best" lists. It will probably take a year-or-two to create ones that include all two-thousand, especially since I add new ones all the time.
You will find these newly categorized lists on a page titled My Best Of The Week, and they'll be shown as "buttons" (you can see what they look like at the top of this blog post) listed alphabetically (more-or-less). You can also click on a link on the top right of the homepage of my blog. It says: My Best Of Week
I hope you find the lists, and the way they're organized, helpful!