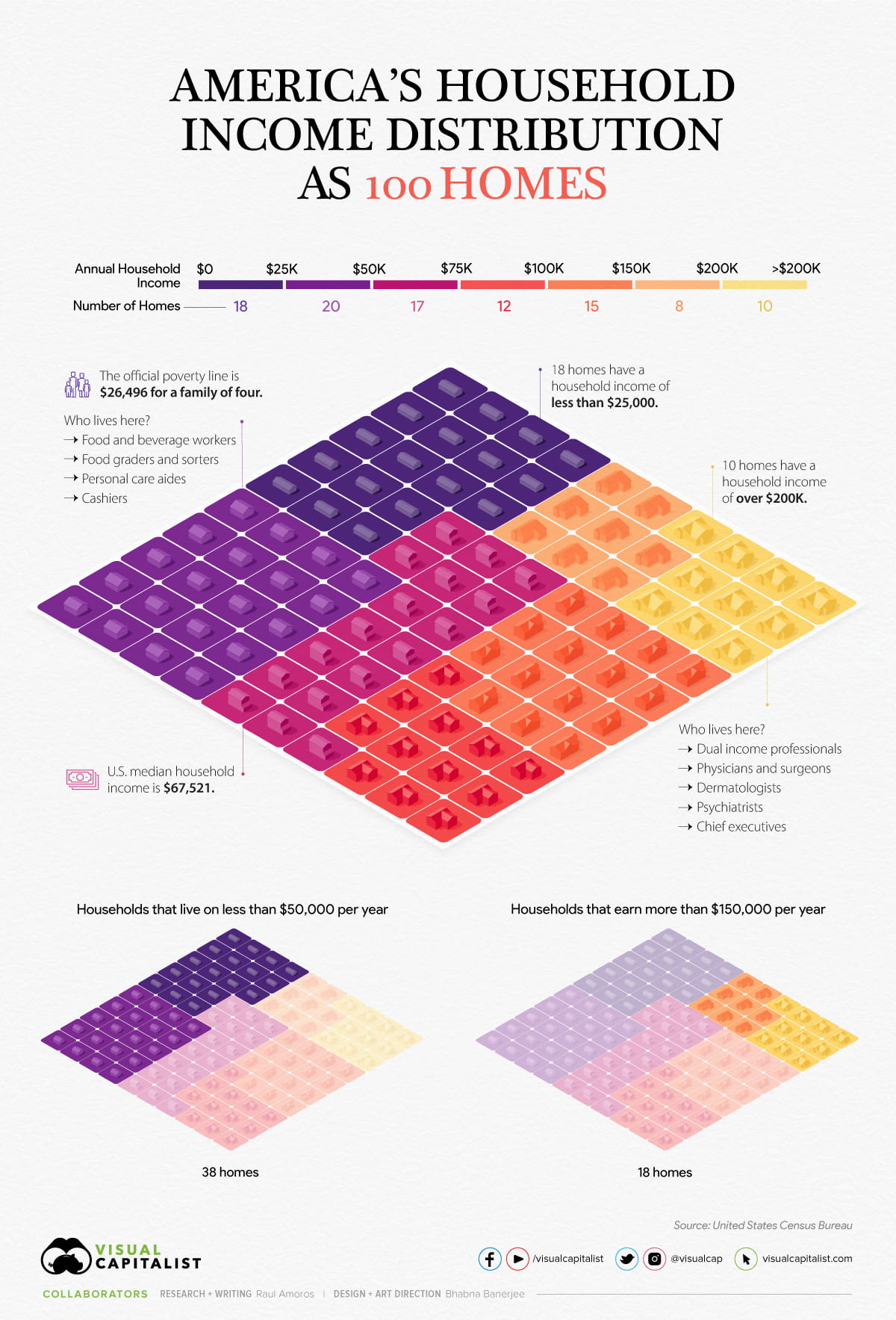 You can see a bigger image, and learn more information, about the above infographic from Visual Capitalist.
I'm adding it to The Best Resources About Wealth & Income Inequality.
You might also be interested in The Best Sites That Show Statistics By Reducing The World & The U.S. To 100 People.