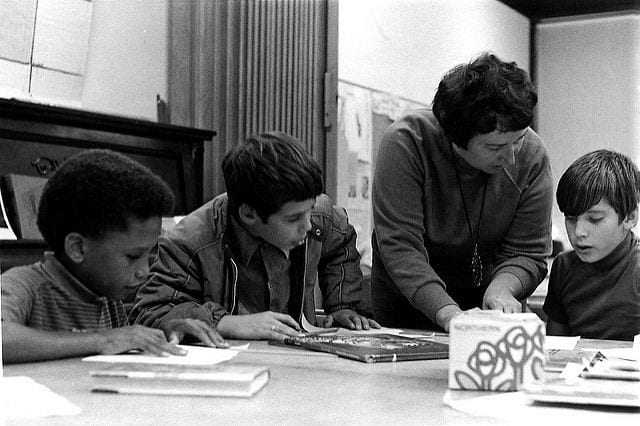 Each week, I publish a post or two containing three or four particularly useful resources on classroom instruction, and you can see them all here.
You might also be interested in THE BEST RESOURCES ON INSTRUCTION IN 2022 – PART ONE.
Here are this week's picks:
Phonics and Flexibility – Can They Really Go Together? is from Timothy Shanahan. I'm adding it to The Best Articles & Sites For Teachers & Students To Learn About Phonics.
Edutopia has an excellent period email newsletter (you can subscribe to it here) sharing education research. Unfortunately, they don't give you the option to see it as a webpage, and I can't find it anywhere on their website. So, I'm going to share this portion from their email and add it to THE BEST RESOURCES SHARING RECOMMENDATIONS ABOUT "TEACHER TALK":
A touch of politeness goes a long way, especially in the teen years as kids are developing a newfound sense of identity and autonomy, research reveals.
High school students who were given clear yet respectful instructions during a multimedia lesson—using phrases like "might" instead of "must," "we" instead of "you," and "discover" instead of "memorize"—were not only more engaged but also outperformed their peers who were given more direct instructions. On a follow-up exam, those students scored 20% higher on retention questions and 33% higher on questions that tested their ability to apply what they learned to novel situations.
When instructions are delivered in abrupt, overbearing ways, the researchers say, it's often perceived as "a personal attack" by teens, requiring them to divert cognitive resources away from learning to deal with their own negative emotional reaction.
Teachers create the weather, the old saying goes: Your tone matters, and for students who place a premium on independence, even minor changes to your language can be a breath of fresh air.
This could be me 🙂 trying to maneuver past all the district paperwork & obstacles to organizing a successful field trip https://t.co/aAfMFNg2Qd

— Larry Ferlazzo (@Larryferlazzo) September 19, 2022
Interleaving in Math: A Research-Based Strategy to Boost Learning by @anneagost @poojaagarwal #retrievalpractice https://t.co/k4Bx6mJck1 (and download our free interleaving guide at https://t.co/SEcQSxoWU6)

— Retrieval Practice (@RetrieveLearn) September 21, 2022
Are A.I.-Generated Pictures Art? is a lesson plan from The NY Times Learning Network that could be particularly useful in an IB TOK class.
Research shows that #interleaving helps students learn. And, the same research shows that STUDENTS DON'T LIKE interleaving.

What should teachers do?

Our blogger explains the research, and offers suggestions. (Hint: grading policies matter.)https://t.co/iXK6Ij07hK#edchat pic.twitter.com/aM4Aeuk9e1

— Learning & the Brain (@learningandtheb) October 10, 2022