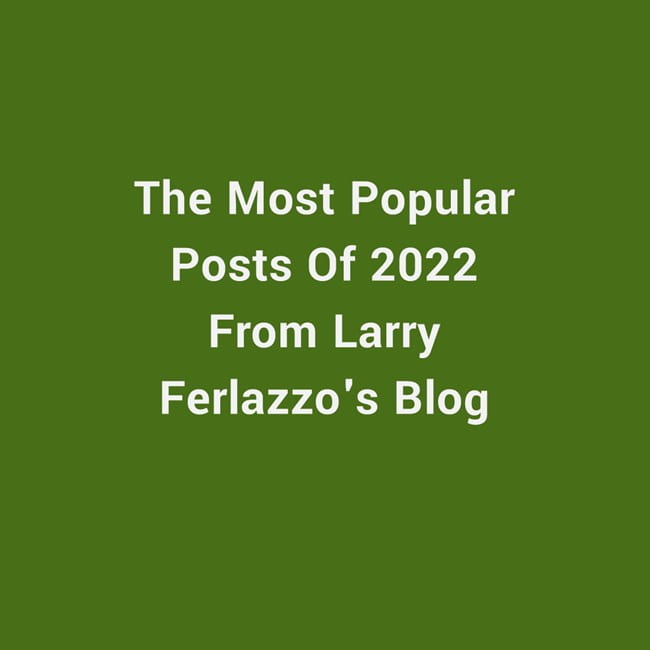 Of course, this is sort of an obligatory end-of-the-year compilation. I hope readers find it useful/interesting.
Here is a list of the most-clicked-on posts over the past twelve months (all of which have been completely revised and updated within the past few months):
1.The Best Websites For Creating Online Learning Games
2. The Best Online Virtual "Corkboards" (or "Bulletin Boards")
3. The Best Resources For Helping Teachers Use Bloom's Taxonomy In The Classroom
4. The Best Places To Get The "Same" Text Written For Different "Levels"
5. THE BEST VIDEO CLIPS SHOWING EXAMPLES OF BAD & GOOD LISTENING – CONTRIBUTE MORE!
6. The Best Temporary Email Address Sites For Students (Or Anyone)
7. LIST OF KNOWLEDGE QUESTIONS MY TOK STUDENTS ARE USING THIS YEAR FOR THEIR ORAL PRESENTATIONS