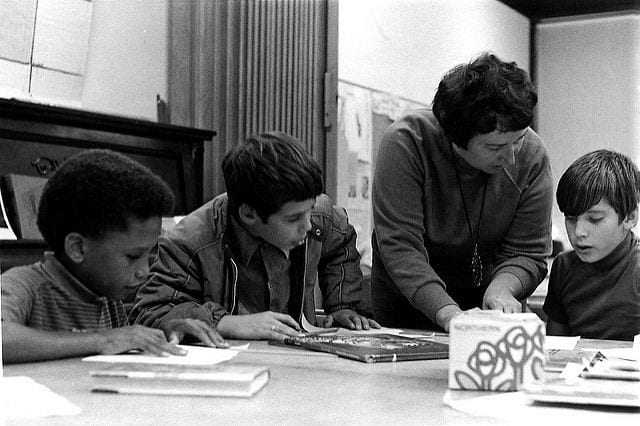 Each week, I publish a post or two containing three or four particularly useful resources on classroom instruction, and you can see them all here.
You might also be interested in THE BEST RESOURCES ON INSTRUCTION IN 2022 – PART ONE.
Here are this week's picks:
GETTING ALL STUDENTS TO THINK HARDER WITH GOOD QUESTION DESIGN is from InnerDrive. I'm adding it to The Best Posts & Articles About Asking Good Questions — Help Me Find More.
I'm adding this next tweet to A COLLECTION OF SILENT MOVIE GIF METAPHORS FOR TEACHER LIFE – MAKE SOME YOURSELF WITH THE TAG #EDMOVIEGIF:
These are metaphors for how a fair number of my lessons have gone over the years https://t.co/uz7gey6RPs

— Larry Ferlazzo (@Larryferlazzo) October 6, 2022
Perverse Incentives for Conference Speakers @ #NCTMLA22. is by Dan Meyer. I would suggest that it goes well with two previous posts:
This Post By Larry Cuban Is A Candidate For The Best Education Policy Commentary Of The Year
Is "Complicated" To "Complex" As "Puzzle" Is To "Mystery"?
Not just "new" administrators and teachers. We veterans can gain from listening to it, too! https://t.co/vuUo4SE2wg

— Larry Ferlazzo (@Larryferlazzo) October 8, 2022
How to Teach About Natural Disasters With Care is from Ed Week. I'm adding it to The Best Websites For Learning About Natural Disasters.
5 Strategies to Improve Students' Listening Skills is from Edutopia. I'm adding it to The Best Ideas To Help Students Become Better Listeners — Contribute More.