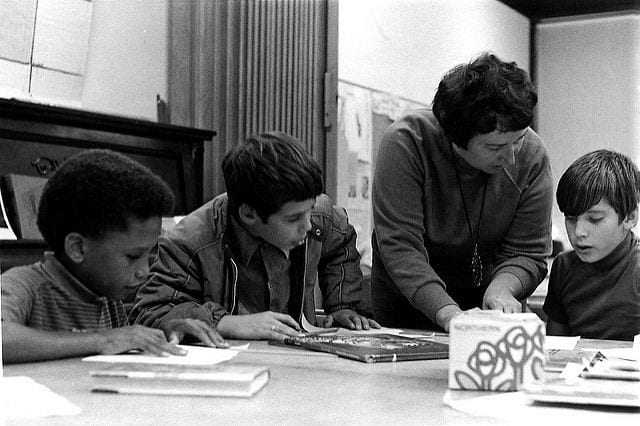 Each week, I publish a post or two containing three or four particularly useful resources on classroom instruction, and you can see them all here.
You might also be interested in THE BEST RESOURCES ON INSTRUCTION IN 2022 – PART ONE.
Here are this week's picks:
Taking a Gradual Release (GRR) Approach to Student Choice is from John Spencer. I'm adding it to The Best Posts & Articles About Providing Students With Choices.
5 INTERLEAVING THINGS I'VE CHANGED MY MIND ABOUT is from InnerDrive.
The RISE Model is a feedback strategy that I think is particularly useful for peer assessment.  I'm adding it to The Best Ideas On Peer Review Of Student Writing.
I'm adding this tweet to The Best Teacher Resource Sites For Social Justice Issues:
I get lots of people asking me how a chemistry curriculum can be 'decolonised', so I thought I'd make a short thread with examples.
Firstly, decolonisation is not about removing science from the curriculum, it is about giving students more context (see: https://t.co/X8C9A8JwkK) pic.twitter.com/KnsZgM8obX

— David K Smith (@professor_dave) October 11, 2022
Lesson Plan: Documenting Indigenous Culture Through Photography is from The NY Times Learning Network. I'm adding it to The Best Sites For International Day Of The World's Indigenous People.
Lesson Plan: A House Without a Speaker is from The NY Times Learning Network.