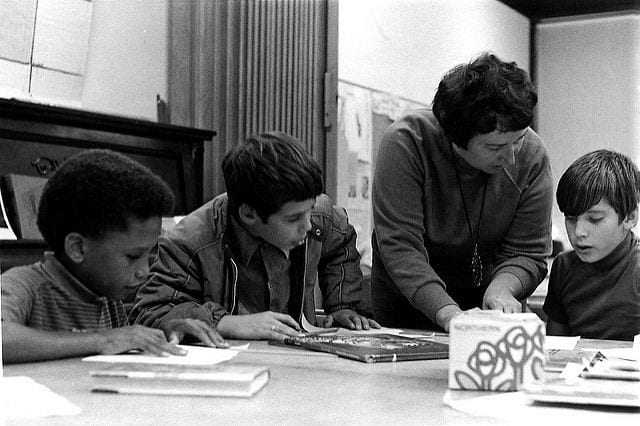 Each week, I publish a post or two containing three or four particularly useful resources on classroom instruction, and you can see them all here.
You might also be interested in THE BEST RESOURCES ON INSTRUCTION IN 2022 – PART ONE.
Here are this week's picks:
One reason people have concluded that I do, we do, you do – the gradual release model – is effective, is that they know about the research from example-based learning. Experiments that vary the way examples are presented find that this model works 2/https://t.co/hNlg2diDaL

— Zach Groshell (he/him) (@MrZachG) October 3, 2022
The Importance of Teaching About the Holocaust is from Edutopia. I'm adding it to The Best Sites For Learning About The Holocaust.
Improving Multiple Choice Questioning is by Blake Harvard. I'm adding it to The Best Ways To Use Multiple Choice Exercises.
I'm adding this tweet to The Best Scaffolded Writing Frames For Students:
Just in case anyone else gets sentence frames and sentence stems confused. I used to use the terms interchangeably, but I found it really helpful to think about the different purposes they serve. pic.twitter.com/CZszbozjvq

— John @ Kid-Inspired Classroom (@kid_inspired) November 25, 2022
Learning Experience: Agency and Action is from Facing History. I'm adding it to The Best Resources On Student Agency & How To Encourage It.
Analyzing Primary Sources: Bloom's Taxonomy Image Writing Prompts is from Primary Source Nexus (thanks to Wendy for the tip). I'm adding it to The Best Resources For Helping Teachers Use Bloom's Taxonomy In The Classroom and to The Best Ways To Use Photos In Lessons.
Outsmart ChatGPT: 8 Tips for Creating Assignments It Can't Do is from Ed Week. I'm adding it to THE BEST POSTS ON EDUCATION & CHATGPT.