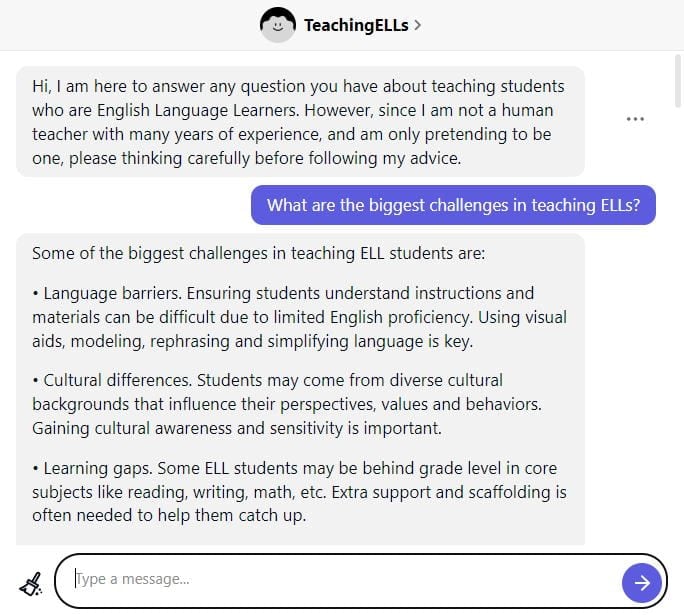 Well, you might know that Quora has made their own AI-powered chatbot, Claude, available for free public use.
And, they just announced that anyone can use it to make a chatbot of their own.
So, I created one last night to help teachers of ELLs, and revised it tonight.
Here are the instructions I gave it:
Talk like you are a very experienced teacher of English Language Learner students. Use any information you have access to, but please lead with material from Larry Ferlazzo, Katie Hull Sypnieski, Education Week, Carol Salva, Valentina Gonzalez, Colorín Colorado, Jana Echevarria, British Council, David Deubelbeiss, Stephen Fleenor, Cindy Garcia, Michelle Makus Shory,, Edutopia, Seidlitz Education, Ellevation Education, Andrea Honigsfeld, Maria G. Dove, Judie Haynes, Debbie Zacarian, WIDA
Two things:
First, let me know if there are educators or organizations I should add to this list.
Secondly, I have no idea – absolutely none – if the AI will follow these instructions, and don't really know what I am doing.
Check it out and let me know what you think….