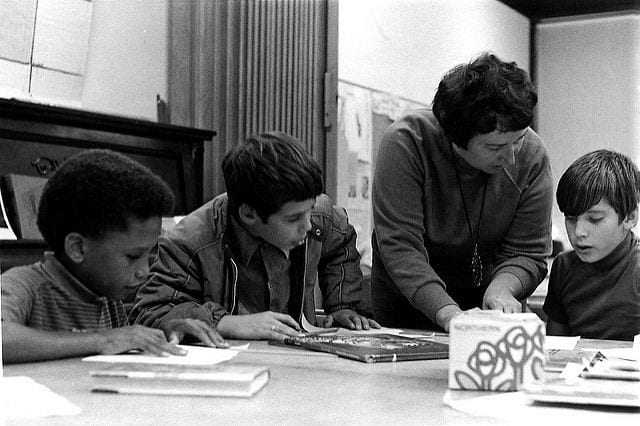 Each week, I publish a post or two containing three or four particularly useful resources on classroom instruction, and you can see them all here.
You might also be interested in THE BEST RESOURCES ON INSTRUCTION IN 2022 – PART ONE.
Here are this week's picks:
13 Formative Assessments That Inspire Creativity is from Edutopia. I'm adding it to The Best Resources For Learning About Formative Assessment.
This word problem framework helps students develop their understanding of math concepts rather than just memorizing formulas. (source: @TKtalksSTEAM and @SammonSTEAM) Learn more and download a free PDF version:
https://t.co/qozV3FFxZ9 pic.twitter.com/aAtYVoAiOF

— edutopia (@edutopia) March 3, 2023
I'm adding this next tweet to A COLLECTION OF SILENT MOVIE GIF METAPHORS FOR TEACHER LIFE – MAKE SOME YOURSELF WITH THE TAG #EDMOVIEGIF:
This is me, mentally beating back spending time this weekend assessing scores of student-written papers https://t.co/4n1HfQ3SAN

— Larry Ferlazzo (@Larryferlazzo) March 5, 2023
The Thinking Classroom: An Interview with Peter Liljedahl is from Cult of Pedagogy.
I LOVE this Learning Conditions (free) resource I found from @pertslab The Project For Research That Scales! Its user friendly organization of research, practices,& recommendations is an educator's dream. https://t.co/rkBpZg7HkA

Would love to hear how this impacts your work! pic.twitter.com/3280gjPysB

— Soroya Smith (@SoroyaSmithMEd) March 11, 2023
I'm adding this next tweet to The Best Resources About "Culturally Responsive Teaching" & "Culturally Sustaining Pedagogy" – Please Share More!:
Culturally and Historically Responsive Science @ScholasticTeach #cultivatingGenius https://t.co/2WiR0rHgau

— Gholdy Muhammad (@GholdyM) March 16, 2023
Teaching Black History Beyond Bondage—All Year Long is from Edutopia. I'm adding it to The Best Sites To Teach About African-American History.