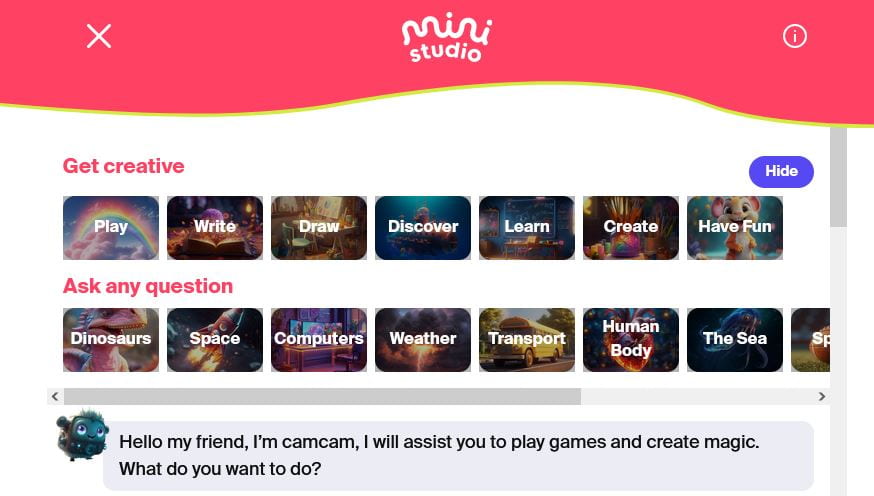 Camcam, as the blog's headline says, is supposed to be "the first ChatGPT for Kids."
I'm not sure what it looks like "inside," but it does seems to respond with more accessible language than you'd get from ChatGPT.
I'm thinking that it might be particularly beneficial to ELLs?
I'm adding it to THE BEST NEW – & FREE – ARTIFICIAL INTELLIGENCE TOOLS THAT COULD BE USED IN THE CLASSROOM.